Chief executive plans to use new funding to recruit more UK insurance brokers 'and continue to shake up the world of commercial broking'
Commercial insurance broker and risk management advisor Konsileo has completed a series A funding round of £4.7m.
The investment was led by financial consultancy Committed Capital, which provided £3.23m in this latest funding round - the company first invested in Konsileo back in 2018.
Other contributions to the series A funding round included a £900,000 sum from UK venture capital fund ACF Investors, as well as donations from angel investors.
Konsileo plans to use the financial uplift to accelerate its recruitment of UK insurance brokers - the firm doubled its headcount in 2021 to now employ around 60 staff - as well as further develop its technology platform.
The broker additionally wants to hire more client directors by the end of the year, with the intention of grouping them in virtual hubs in order to facilitate collaboration.
John Warburton, chief executive of Konsileo, said: "Our aim is to give colleagues the tools they need to be the best and happiest professional risk advisors they can be, to give clients great information and support and to give insurers a true and trusted partner.
"This investment will allow us to accelerate our growth plans and continue to shake up the world of commercial broking."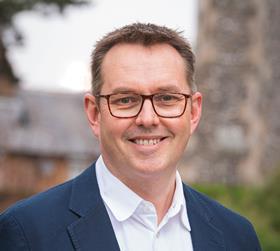 Boosting tech investment
Committed Capital chief executive Steve Harris explained that the firm invested in Konsileo because it "liked" the broker's "application of sophisticated technology in the commercial insurance space" - it believes this part of the market has not seen "much tech investment" so far.
Harris continued: "The team have deep industry knowledge and understanding, a proven track record in tech development and deployment, excellent relationships with insurers and a fast-growing book of satisfied clients.
"We were also impressed by the high degree of predictability and symmetry in the growth of the business going forwards. [We] are proud to be continuing with the team on their journey."