Underlying claims inflation, Brexit and the FCA's new pricing rules could turn underwriting profits red next year, predicts EY
UK motor underwriting will be profitable this year due to a substantial reduction in claims as fewer drivers took to the roads during the pandemic lockdown, according to professional services firm EY.
Claims costs are expected to fall by 12% and the net combined ratio should drop to 93.8% - a 7.2% better result compared to 2019, EY said in its UK Motor Insurance Results report.
However, EY is predicting a tougher year in 2021, with underlying claims inflation and the FCA's pricing rules expected to make a dent in claims ratios. It is expecting a net combined ratio of 103.7% for the year ahead.
EY's insurance market lead Tony Sault said the Covid-19 pandemic "continues to have a major impact on people, economies and industries across the globe, including the insurance industry".
He said that for motor insurers, the pandemic lockdowns "have resulted in fewer cars on the road, meaning fewer accidents and fewer claims, so it's not surprising that this will be reflected positively in their results.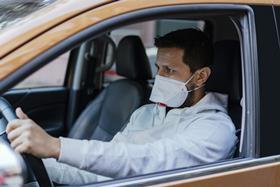 "While the sector has passed back some of these benefits through premium reductions and refunds, for many insurers, 2020's results for motor will only go so far in offsetting Covid-19 losses on their other insurance lines."
Sault added that the lockdowns are "masking some of the sector's underlying cost challenges and next year motor insurers will face the same repair inflation trends they have been contending with for years".
The end of the Brexit transition period and the FCA's pricing rules are also expected to create headwinds for the general insurance sector next year, he added.
Portal impact
Meanwhile EY's Rodney Bonnard, partner and head of UK insurance, said he expected the trend in reduced car usage to continue next year as home working and online shopping trends persist.
This in turn is expected to see fewer claims and lower premiums passed on to customers.
The whiplash reforms are also expected to also have a positive impact on premiums when they are implemented, by reducing legal costs and the overall level of compensation, Bonnard said.
"While the reforms are likely to lead to lower premiums for consumers when they do come in, it's unlikely insurers will price discounts in before there's more certainty around the date," he said.
"This year has been full of uncertainty and disruption, however, one of the things we've learned is the importance of technology in maintaining business continuity and communicating effectively with customers.
"As insurers compete in a softening market, investment in innovation and digital transformation will be ever more critical as they look to differentiate their customer offerings."
Motor insurance and coronavirus: Golden era or further misery?