The role of the broker 'will be critical' in driving change due to their understanding of both risks and organisational transformation
Brokers working within the London market "have a key role to play" in helping the government achieve its net zero ambitions "because of their unique position in the economy", according to a new policy paper published by the London and International Insurance Brokers Association (LIIBA).
The paper, Our Role in Net Zero, emphasises that London-based brokers should be at the "forefront" of the UK government's plans to "achieve net zero" carbon emissions by 2050, as well as lead its aims around green finance.
The trade body suggested that London's specialist brokers, working closely with insurers, possess a unique combination of skills and expertise that will empower companies to make the necessary changes in order to achieve the required net reduction in carbon emissions.
LIIBA added that brokers' understanding of climate risk, alongside the risks associated with organisational transformation - such as the introduction of major new technology systems - make them well placed to assist clients in reducing their carbon emissions.
Christopher Croft, chief executive of LIIBA, said: "Our members will be at the forefront of the drive to achieve net zero by 2050.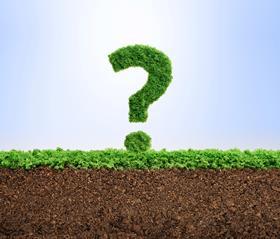 "Today, the climate crisis is the biggest challenge facing our society. Net zero is the government's response.
"Across their value chain, businesses need to make deep cuts to greenhouse gas emissions and remove residual emissions from the atmosphere. Attaining that goal will require radical change by organisations – and they'll need help."
Uniquely placed
Croft continued: "Insurance and brokers in particular have a key role to play because of their unique position in the economy.
"Brokers understand balance sheet risk, they're involved in huge infrastructure projects, international transportation networks and they've developed a detailed world-leading understanding of climate risk. Their role in this change will be critical.
"That's why we're publishing this paper to start the conversation with the London market and our colleagues around the London Market Group's table. London and international brokers are committed to making this a reality.
"It's also important to recognise that there will be significant commercial opportunities for the market arising from the drive for net zero."
LIIBA is sending the Our Role in Net Zero paper to the UK government and regulators, the insurance industry and wider City institutions, as well as the European regulator - European Insurance and Occupational Pensions Authority (EIOPA).
Alongside hosting a series of events focusing on the document, LIIBA plans to engage in discussions with government and other stakeholders to further map out the insurance industry's role in achieving net zero in the UK.