MA Group acquires specialist property restoration business to compliment previous purchases
Property claims management business, MA Group has acquired fire and flood property restoration business, Revival Group.
MA already owns MA Assist, a property claims management and fulfilment company, and Virtus Validations, a property surveying and validation business.
MA says Revival compliments the existing businesses through its expertise in fire and flood restoration and trace and access services for the high net worth sector of the industry.
Unique in the UK
As a result of this acquisition, MA says it is now "the only business in the UK that can provide claim validation, restoration, management and fulfilment services under one roof".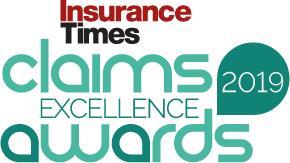 "By working together as part of the MA Group these businesses can now offer even better, integrated services with reduced friction and hand-offs, high levels of efficiency and co-ordination resulting in more cost-effective claims management solutions for the property insurance industry," MA said in its press release.
Paul Hayman, chief executive of MA Group said: "Our strategic focus over the last few years has been to build a robust, reliable and resilient capacity to deliver world class, efficient and effective property claim handling services to our chosen markets. This acquisition will allow the MA Group to capitalise on having three key assets under one roof being validation, restoration and property fulfilment services.
"This acquisition means that we can offer our clients a differentiated proposition by having an integrated service that will eliminate the need for inefficient hand offs throughout the claims process, improving the claims journey for customers."
Subscribers read more