The new hire brings more than 40 years of insurance industry experience to the team, which he will use as a blueprint to build new business
MGA Markerstudy has hired former Fresh Insurance chief executive Mike Wall as its new head of non-standard insurance.
Wall aims to develop the agent's non-standard home and motor products, including its telematics insurance offering under the business' existing Smart Driver Club brand, with the help of around 12 new hires.
In Markerstudy's motor lines, the new division – based in Hall Green, Birmingham – will look to offer telematics insurance for all ages as well as a solution for drivers with convictions. It also plans to provide non-standard cover for high-profile personalities.
Wall will report to group chief underwriting officer Gary Humphreys.
Humphreys said: "It's great to bring Mike on board at such an exciting time in our company's development.
"We've set ourselves ambitious targets to make more of an impact in this market, and with Mike's extensive experience and expertise I know he'll be playing a key role in helping us achieve them."
Blueprint push
The new head of non-standard insurance said that although some people may wonder why he is taking on a new role at the age of 60, he knows that he's "not ready to stop" and has "got more to do" – "this was just too good an opportunity to miss", he added.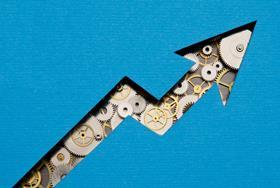 Wall's move follows a legal dispute between Fresh's former owners and new owners, Kingfisher UK Holdings and its owner NSM Insurance Group.
Kingfisher and NSM filed a £25m writ against Fresh Insurance's management team, including Wall, after several alleged breaches of data protection law in June 2021.
Kingfisher, previously known as Vantage, bought the entire share capital of Fresh Insurance for £37.2m in May 2018. The legal dispute followed the purchase, with the seven defendants in the case denying the allegations.
On settling the legal dispute, the involved parties released a joint statement confirming that they had reached a financial and contractual agreement.
However, the terms of this were confidential and the court proceedings were also stayed.
Wall continued: "It's great to have the opportunity to use what I've learned over more than 40 years in insurance as a blueprint to build something new and exciting for Markerstudy.
"I have worked with Markerstudy for 20 years – I know they have great people and I understand the vibrancy and ambitions of their business, and I'm delighted to be able to be part of that."