The insurance broker also announced a new chief executive of Ireland
Marsh has appointed Joe Grogan as executive chairman of the firm's Republic of Ireland arm.
Alongside this Patrick Howett, currently managing director of JLT Ireland has been appointed as chief executive of Marsh Ireland.
It follows JLT and its buyer Marsh offering to sell JLT's global aerospace unit to get a green light from the European Commission for the takeover, according to Reuters.
Executive chairman Ireland
Grogan has been working at Marsh for 28 years, serving in a range of senior leadership roles.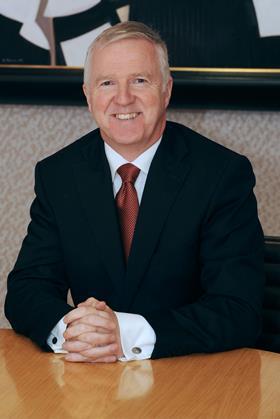 He was appointed chairman of Marsh Ireland in September 2018.
Previously Grogan was chief executive of Marsh's corporate division in the UK and Ireland, it provides risk management advice, insurance brokerage and claims advocacy services to mid-size and large organisations.
Grogan said: "Marsh is committed to providing our clients with a high-quality and seamless service. By strengthening our Irish operations, we will ensure we have the resources and talents required to support our clients as they navigate an increasingly complex risk landscape. I look forward to working with Pat and the highly-regarded JLT team."
Chief executive Marsh Ireland
Howett added: "This is an exciting time for the teams at both Marsh and JLT.
"The combined organisation will lead the market in providing exceptional client service and risk and insurance expertise."
Howett has been with JLT since 1983, he served in a number of senior positions before being appointed to managing director in 1995.
Previously he worked in the audit and tax departments of PwC.
He has also served as a council member of brokers Ireland – the country's representative body for insurance brokers.
Subscribers read more
New Aviva boss Tulloch faces steep challenge