It is Nexus' second deal in financial and professional lines this year
Specialty MGA Nexus Group has acquired Plus Risk Limited (PRL).
PRL is a London based financial and professional lines (FinPro) MGA providing management liability and niche professional indemnity insurance, founded in 2017.
The PRL underwriting team is comprised of James Rasmussen and Neil Ede, who will both continue with the business post-acquisition, becoming shareholders in Nexus and moving into the group's London headquarters. Nexus will appoint group chief executive Colin Thompson and a number of other directors to the board of PRL.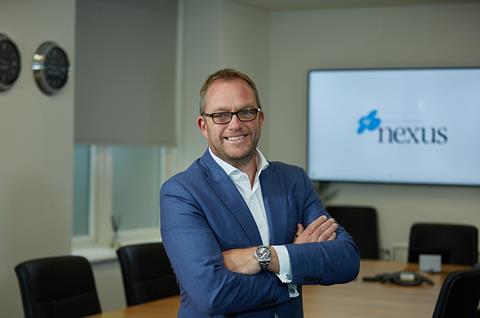 Rasmussen, PRL founder and managing director, has over 19 years' FinPro experience including broking and underwriting roles at companies such as Travelers and Chubb.
Ede has 20 years' experience including seven years at Chubb and 10 years at AIG. He now holds the role of head of management liability at PRL.
Thompson, said: "This is a strategic acquisition for Nexus and a natural addition to our existing FinPro capabilities.
"We are acquiring PRL at an exciting stage in its development and will look to accelerate growth through our infrastructure, distribution channels and networks.
"We are also gaining a high calibre underwriting team and are pleased to welcome James and Neil to the group."
Hardening market
This is the second FinPro transaction completed by Nexus this year and the MGA said that hardening market conditions were helping with its results.
"We continue to manage a busy pipeline of MGA opportunities internationally and are looking to further strengthen and diversify our business," Thompson added.
Rasmussen said: "Neil and I are absolutely delighted to be joining the Nexus family and to be working with Colin and the team.
"It has been a very exciting two years in which we have launched and established Plus Risk and the acquisition will provide the perfect platform for Plus Risk to evolve and flourish.
"It's a great time to be involved in FinPro and with the group being such a successful, independent and international specialty MGA, we are confident that we will be able to extend our underwriting reach and use our joint experience to even better effect."
Subscribers read more
What the hardening market means for insurance firms