The loan was repaid more than two years earlier than expected thanks to an investment injection from international firm
Independent specialty MGA Nexus Underwriting has completed its refinancing exercise, which included repaying £4m of loans to specialist investor BP Marsh and Partners after securing a new £70m banking facility from global investment manager Barings LLC (Barings).
The new banking facility will be utilised in two ways:
A total of £50m will be used to refinance existing debt and meet upcoming deferred consideration payments.
The balance will be used for new acquisitions.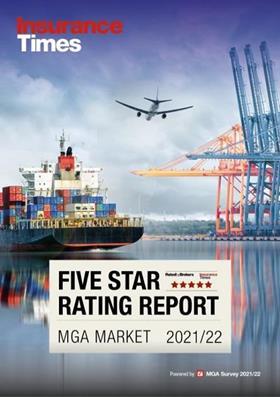 Barings is an international investment management firm, with more than $382bn of assets under management, over 2,000 staff and offices in 16 countries.
The £4m owed to BP Marsh and Partners has been paid more than two years earlier than expected - the loan facility was originally due to be repaid by 8 January 2024.
Dan Topping, chief investment officer at BP Marsh and Partners, said: "With this successful debt raising, Nexus is well set for its next phase of transformational growth, taking the business to $1bn (£734m) of gross written premium (GWP) income. We are looking forward to working with [the MGA] to further deliver significant equity value uplift."
Refinancing breakdown
As part of this fundraising, Nexus has repaid in full the £4m loan facility with BP Marsh, alongside a £40m loan facility with HPS Investment Partners LLC.
When Nexus raised these facilities with HPS and BP Marsh in 2017, Nexus' earnings before interest, taxes, depreciation, and amortisation (ebitda) was £5m and the equity value of its business was £75m.
Therefore, for 2021, Nexus is forecasting its underlying ebitda at £19m and has an internal equity value of £238m.
Since 2017, Nexus' underlying ebitda has increased 3.4 times, while the equity value has grown 3.1 times.
Clocking up shares
Alongside the fundraising, BP Marsh has acquired a further 100,000 shares in Nexus for £4m from Ian Whistondale, who is a founding, non-management shareholder. This equates to a 2.49% shareholding in Nexus.
Following this share purchase, BP Marsh's fully diluted shareholding in Nexus has increased to 19.18%, making it the largest individual shareholder in the business. Nexus' management and employees continue to own over 50% of the business.
BP Marsh initially invested in Nexus in August 2014 - the MGA has since grown from £55m GWP to a projected figure of more than £400m in 2021.
Topping added: "The group first acquired a 5% in shareholding in Nexus in 2014, seeing this as a unique opportunity to structure a transaction whereby we would not only be able to increase our shareholding to our more usual percentage, but also to support and assist the management team at Nexus to grow the business significantly.
"As evidenced by their performance, management have achieved a tremendous amount and a considerable ongoing return for the company."