The acquisition aims to widen the broker's proposition and provide cross-selling opportunities
Commercial broker Radius Insurance Solutions has bought Leeds-based wheels broker Milestone Insurance Consultants and Signature Underwriting, to boost the broker's "scale and capability".
Milestone Insurance Consultants was established in Leeds in 1979 – it focuses on the taxi and courier market. Signature Underwriting is its appointed representative and underwriting brand.
For Radius Insurance Solutions, the acquisition marks its first foray into wholesale broking and earmarks an opportunity for parent company Radius Payment Solutions to cross-sell insurance to the organisation's existing fuel card and telematics customers.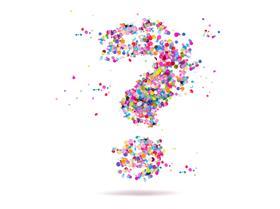 Radius – which specialises in motor and fleet insurance – also plans to use Milestone to bolster its offering for couriers and taxis, as well as utilise its underwriting capabilities to create new solutions that integrate insurance with telematics.
The combined companies have gross written premium of £50m, with offices in Sheffield, Leeds, Glasgow and Essex. The group's telematics division is a global operation, however, that tracks over half a million vehicles and assets across five continents.
Raring to go
Speaking on the acquisition, Bill Holmes, chief executive of Radius, said: "Insurance is a really important long-term market for us and this acquisition gives us more scale and capability to add to the base we have been building organically over the last 12 months.
"Milestone has a strong overlap with the Radius customer base and our expansion into wholesale broking through the acquisition of Signature means Radius can write business on behalf of an underwriter, which will give us greater flexibility to integrate our telematics products with insurance."
Radius Insurance commercial director Matt Kirby added that the business is "raring to go, with this great opportunity to offer current Radius taxi and fleet customers an even richer range of services".
He continued: "We're looking forward to designing new types of cover that make use of our telematics capabilities to their full risk reducing potential.
"We all hope the enriched services we can offer will help us achieve strong organic growth for Radius."
Radius also owns commercial broker The Burley Group, based in Sheffield.