Aston Lark top boss says the newly purchased firm shares his broker's 'client-first ethos'
Aston Lark has bought broker Absolute Products, marking its 40th acquisition since the company's formation in 2018.
Established in 2002, Absolute Products provides services for private clients, as well as offers a range of commercial insurances for businesses.
The organisation is based in Leighton Buzzard and is led by directors Nicki O'Gorman and Paul Szirbik.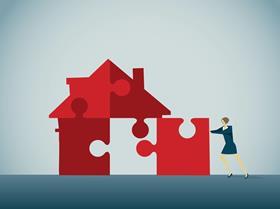 Aston Lark Group chief executive Peter Blanc said O'Gorman and Szirbik share his firm's "client-first ethos".
Therefore, "I'm certain they will both be very happy in their new home as part of Aston Lark", he added.
O'Gorman said: "We pride ourselves on offering clients first class advice along with excellent customer service and Aston Lark shares the same ethos.
"It is exciting that our clients will be able to benefit from the wide ranging services and resources this great company can offer.
"Aston Lark is the ideal partner as we continue on our journey and we're very much looking forward to the future as part of the group."
Aston Lark is currently backed by investment bank Goldman Sachs, but will soon by owned by broking group Howden, as announced on 13 October 2021.