The wholesale brokerage operation is "highly respected" by its network of brokers, says managing director
Insurance broker NFP has acquired Wolverhampton-based KGJ Insurance Services Group (KGJ).
Family-owned commercial broker KGJ specialises in combined risks for complex and non-standard programmes. The business also provides a range of scheme facilities, as well as access to restricted markets through various wholesale brokers.
One of the group's specialities includes marine insurance, providing coverage for all types of boats.
The deal aims to bolster NFP's current property and casualty (P&C) offering and boost its market presence in the midlands.
KGJ, on the other hand, will receive support from NFP to bring added value to new and existing clients.
KGJ group managing director Richard Cox, group director Lyndon Hollinshead and commercial lines executive director Darren Hollinshead will continue to work in senior leadership roles at the business following the acquisition.
Strategic ambitions
Speaking on the deal, NFP UK and Ireland managing director John Paul Allcock said: "KGJ's established wholesale brokerage operation is highly respected by its network of brokers and the team has build a first-rate business providing best in class service to clients."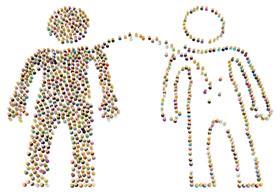 Matt Pawley, NFP's managing director in Europe, added: "The KGJ merger continues the momentum of our strategic expansion throughout the UK.
"The business has a management team with decades of experience and expertise and this engrained knowledge will enable NFP to deliver increased value to clients, regardless of industry, size or coverage required."
Cox said: "We're looking forward to joining forces with NFP, collaborating on the services we can offer both our clients and creating opportunities for our team to grow and prosper.
"We were impressed by NFP's customer-centric approach to business and how [its] values align with KGJ's long-standing principles.
"We're excited to work together and continue to build a thriving business."
KGJ's clients provide £33m worth of premium to the group each year.