The Hedron network member is the first to benefit from GRP's minority investment strategy
Global Risk Partners (GRP) has acquired a minority stake in dental and life science specialist broker All Medical Professionals (All Med Pro).
Based in Swindon, All Med Pro distributes dental, vet and life science products, as well as commercial and personal lines.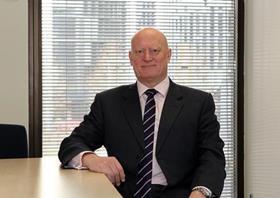 The broker was initially founded by Adam O'Keeffe and Tom Chaston in 2011 - it has since grown to now employ 13 people.
According to Stephen Ross, GRP's group head of mergers and acquisitions (M&A), All Med Pro is a member of the broker's Hedron Network. Taking a minority stake is a first for GRP since the re-branded Hedron was acquired from Marsh earlier this year.
All Med Pro will continue as a member of the Hedron Network, benefiting from the products and services the network offers.
Ross explained: "We said at the time of the Hedron deal that we were keen to talk to network members [that] wanted to secure minority investment in their businesses and it's great to announce the first such deal with All Med Pro."
Ross added that the All Med Pro deal follows the acquisition of Real Insurance – another Hedron network member - in July 2021.
The terms of the deal remain undisclosed.
Supercharge growth
All Med Pro co-founder and director Adam O'Keeffe said he and Tom Chaston had "been considering how best to fund further investment in the business and GRP's acquisition of Hedron came at the perfect time."
Ross added: "We offer M&A facilities to network members wishing to sell up or attract minority investment. Our highly experienced acquisitions team is keen to provide these services to brokers looking to create value from their life's work and we would like to talk to more network members who are thinking through their options."
"O'Keeffe and Chaston are highly motivated broking entrepreneurs with a strong niche proposition and excellent relationships with insurers.
"We are really excited to be able to invest in their business and look forward to watching it continue to grow under their leadership."
Chaston said: "We are a fast growing niche broker with ambitious growth plans. Ten years after launching All Med Pro, we're very proud of what we have achieved and, looking ahead, there is great opportunity to become one of the leading niche brokers in the UK.
"With GRP providing significant new investment, we expect to supercharge our growth while retaining full control, which is vitally important as that means no impact on the day-to-day running of the business."