The group's latest deal further enhances its mid-corporate capability in the west midlands region, says top boss
Aston Lark has bought independent insurance broker Bainbridge Collins, hot on the heels of purchasing Absolute Products last week.
Established over 30 years ago and led by Cyril Gallagher, Birmingham-based Bainbridge Collins specialises in the mid-corporate sector, which includes contracting, manufacturing, engineering and service industries.
The business also offers risk management services, providing advice and guidance on health and safety as well as loss prevention measures.
Speaking on the deal, Aston Lark group chief executive Peter Blanc, said: "This acquisition is another great addition to our west midlands operations and further enhances our mid-corporate capability in the region.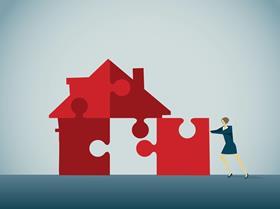 "There is an excellent cultural fit and we are confident the business can continue to prosper and grow, benefiting from our group scale and breadth of resources and expertise."
'Wealth of opportunities'
Gallagher, Bainbridge Collins' managing director and founder, added: "The company has built up an enviable reputation over the years as a broker providing exemplary service, whilst still maintaining that all-important personal touch.
"This, in turn, has led to us achieving very strong client retention levels, with what is a loyal and long-standing customer base.
"However, as a company you must always have one eye to the future and this acquisition brings a wealth of opportunities - not only for our clients, but for my wonderful long-standing staff too.
"We now look forward to further enhancing our overall value proposition through being part of the wider Aston Lark Group."