Broker Aston Lark has started the year with yet another acquisition
Aston Lark has today (4 January 2022) announced its purchase of Hove-based broker Mainstay Insurance.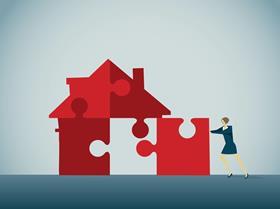 Richard Gorrill, managing director and founder of Mainstay Insurance, has grown the business alongside his team since it was founded back in 2013.
Speaking on the transaction, Aston Lark group chief executive Peter Blanc said: "Gorrill and his team have a fantastic reputation and I'm delighted that they chose Aston Lark for their future home. Welcome aboard."
Aston Lark was bought by broker Howden in October last year.
Vital personal touch
Mainstay Insurance was initially founded to service a handful of clients, offering commercial insurance and risk management-based solutions.
It specialises in the leisure industry, property owners' insurance and professional indemnity cover.
Gorrill added: "This company has built up a significant reputation over the years as a broker providing great service, whilst retaining that vital personal touch. This has allowed us [to have] strong client retention levels with our loyal and enduring customer base.
"But we appreciate we simply cannot afford to stand still in this rapidly evolving business world and this acquisition brings additional opportunities not only for our clients, but for our magnificent staff too.
"We are looking forward to further enhancing our overall value proposition for customers and staff alike through being part of the Aston Lark group."