Aston Lark's group chief executive says the broker has seen 'tremendous growth' in its employee benefits business this year
Broker Aston Lark has today (6 December 2021) announced its acquisition of the client book from private medical insurance specialist Choice Benefits.
On Choice Benefits' website, a note reads: "Choice Benefits has now merged with Aston Lark and all enquiries should now be made directly to Aston Lark."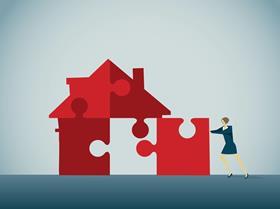 Terry Shelbourne formed Choice Benefits in 2015, after working in the health insurance and employee benefits sector for more than a decade.
Peter Blanc, Aston Lark's group chief executive, said: "We're delighted to welcome the clients of Choice Benefits into Aston Lark.
"We have seen tremendous growth in our employee benefits business in 2021, both through acquisition and organic growth, on the back of increasing volumes of cross-sales across the group.
"This ability to join the dots and offer a full range of solutions to our personal and business customers is a key strength of our group."
This follows Aston Lark being bought by Howden in October 2021.
Emphasis on the customer
Lancashire-based Choice Benefits provides insurance for both individuals and businesses.
Shelbourne added: "We're proud of our client-centric approach and the excellent level of service we provide to each of our clients.
"Aston Lark [is] a great organisation and I'm delighted that my clients will be serviced by a company that puts the same high emphasis on the customer.
"From our clients' perspective, I'm excited for the potential to benefit from the great range of products and propositions that Aston Lark has access to."