Consolidation is a 'natural feature' of the broking market to 'allow succession', says executive chairman
The uptick in broker consolidation over the past few years is a "natural feature" of the broking market that enables succession planning – yet "one size doesn't fit all", with a "definite distinction" between consolidation models, according to Howard Lickens, executive chairman at intermediary organisation The Clear Group.
In February 2022, advisory business Imas revealed that 2021 had the highest number of UK insurance distribution M&A transactions ever recorded, with 145 deals adding up to more than £6bn.
The Clear Group itself has bought 33 businesses since it was established in 2001. This includes its most recent purchase of Centor Insurance and Risk Management in May 2022, revealed exclusively in Insurance Times.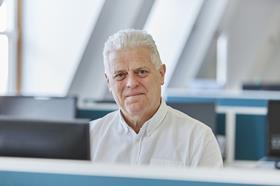 Lickens told Insurance Times that this rampant consolidation in the broker market is "interesting", however it is "not new" and just a "natural feature" of the sector.
"Most brokers out there are small, entrepreneurial businesses and people have a lifecycle, so the job needs to be done. There needs to be consolidation just to allow succession," he said.
Consolidation approaches
Lickens emphasised, however, that there are primarily "two different approaches" to consolidation because "one size doesn't fit all" and "different vendors are trying to get different things out of the deal".
He explained: "There's a definite distinction between the approach that we've got, which is pretty old fashioned, [an] old school way of looking at it – there's a definite difference between that and the 'pile it high, sell it cheap, just push the numbers' [approach].
"There is a difference between what is effectively a shareholder-based idea, a financial re-engineering way of processing an opportunity – that's on the one side, whereas Clear is very much on the side of people, relationships, continuity.
"We're not primarily just trying to process and get our commissions – we're trying to create one, really nice business."