Group chief executive says latest financial results provide 'an excellent base from which we can continue to deliver on our growth strategy'
Intermediary organisation and consolidator The Clear Group has grown its earnings before interest, taxes, depreciation, and amortisation (ebitda) by 76% in the 12 months to 31 October 2021, according to its year-end financial results, published today (28 July 2022).
For 2020, The Clear Group recorded an ebitda – before exceptional costs – of £5.9m. At the end of October 2021, however, this figure had increased to £10.4m.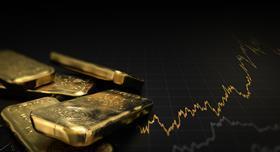 The group's revenue has also experienced an upwards trajectory, improving by 60.7% between 2020 and 2021. In 2020, the intermediary business recorded a £28m revenue, compared to £45m last year.
Organic growth, meanwhile, was recorded as 8% at the end of October 2021.
The Clear Group noted that in the upcoming financial year, it "will continue to develop its strong expertise in its core insurance verticals, including property, professional lines, mid-corporate and construction, as well as continue to expand into new specialist areas".
The business currently manages £330m gross written premium.
'Strong growth'
In the year to 31 October 2021, The Clear Group completed four acquisition – this included Luke Rowe, HIA International, Anderson White Insurance Brokers and HR Jennings and Co.
Speaking on the financial results, Mike Edgeley, group chief executive of The Clear Group, said: "2021 was another year of strong growth for the group, despite the ongoing impact felt across the wider economy caused by Covid.
"These results are an excellent base from which we can continue to deliver on our growth strategy in partnership with Goldman Sachs.
"We are already well ahead of budget in our current financial year, which is testament to the hard work and dedication of the special team we have at Clear."
In June 2022, the private equity business within Goldman Sachs Asset Management agreed to acquire a stake in The Clear Group as a majority investor, subject to regulatory approval.
The Clear Group's prior private equity backer, ECI Partners, will exit the business later this year after a four-year partnership.