Clear Group snaps up two brokers as premiums near quarter of a billion
Fast-growing Clear Group (Clear) has snapped up two brokers, HIA International and Luke Rowe.
Luke Rowe has £18m gross written premium (GWP) and more than £3m turnover across 40 staff.
The HIA management team will stay on to help integration, with its Coventry office being rolled into Clear's Leamington Spa branch, but a small HIA team will remain in Bedford.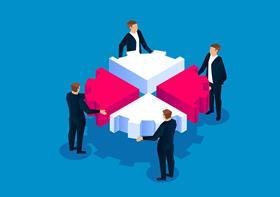 Great cultural fit
Clear's executive chairman Howard Lickens said: "We have known the teams at Luker Rowe and HIA for many years so we are confident they will make a seamless transition.
"Both business have real expertise in areas such as property, pet and event insurance which will enhance our own capability for operating in niche markets."
Nick Newbold, managing director of HIA, said the deal would mean his clients "will benefit from Clear's wider offering and expertise".
Luker Rowe managing director John Dunn said his business was "a great cultural fit for our staff."
In the last five years, Clear has doubled in size, now handling £225m GWP.