Paul Greensmith has experience with RSA and Lloyd's and joined Catlin in 2014
AXA XL has announced Paul Greensmith as the new UK chief executive of XL Catlin Insurance Company.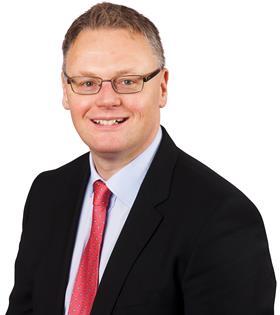 Greensmith will also serve as chief executive of legal entities: Catlin Underwriting Agencies Ltd, subject to regulatory approvals.
He is replacing Paul Jardine who will be leaving XL Catlin later this year.
In this role Greensmith will be responsible for developing and delivering the strategy for Catlin Underwriting Agencies and XL Catlin Insurance Company UK, while maintaining their effective operations. In particular, this is about ensuring that regulatory responsibilities are met.
In addition, Greensmith will be operating as regional leader for the UK in project mode. In this role he is charged with helping define the activities of AXA XL in the UK, as the division takes shape.
Commenting Kelly Lyles, chief executive, client and country management at AXA XL said: "Paul has a proven track record and the ability to balance both the long-term strategic view with the day-to-day requirements needed to fulfil the role of chief executive for these entities."
Greensmith started his career at RSA in 1997 as a property underwriter on multinational programmes business. He moved to become the group strategy manager in 2001.
In 2003, Greensmith joined Lloyd's as manager of its strategy and planning department before re-joining RSA in 2005 as the strategy and marketing director for its UK Commercial division.
Greensmith joined Catlin in 2014 as co-chief underwriting officer for Catlin's London underwriting hub.
Following the acquisition of Catlin Group Ltd by XL Group, Greensmith was appointed to the role of UK country leader and director of London Market wholesale in January 2017.
Subscribers read more
Who earns what? Insurance salaries revealed – Analysis