The insurtech hopes to provide brokers with confidence as more accurate risks are being presented
Percayso Inform has today (19 July 2022) partnered with Ageas UK to deliver a bespoke solution to support the insurer's data-led attempt to minimise quote manipulation.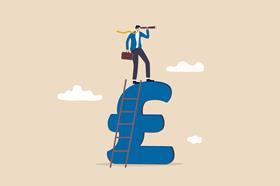 The solution will allow Ageas to pull data from multiple sources to identify where incorrect information has been provided to the insurer by those seeking cover.
It is hoped that this will provide confidence to brokers that risks they are attempting to place are "as described", as well as protect honest customers – who ultimately have to pay increased premiums because of the impact of fraud on insurance costs.
Rich Tomlinson, Percayso Inform's managing director, said: "We've invested significant energy and resource in building a unique and ground-breaking quote intelligence solution that will allow Ageas to control and manage its data analysis internally.
"We are proud to have developed this bespoke service that will ultimately help Ageas to deliver optimal performance, initially by reducing fraudulent activity and rapid pricing adjustments to meet changing market conditions."
Tomlinson has been shortlisted in Insurance Times' Technology and Innovation Awards 2022 in the Technology Champion of the Year category.
Test and update
Ageas is the first major UK personal lines insurer to deploy Percayso's quote manipulation solution across its full range of home and motor products.
Quote manipulation occurs when a policyholder deliberately modifies their details to obtain a cheaper insurance quote by inaccurately representating the risk.
Adam Clarke, chief underwriting officer at Ageas UK, said: "Using the Percayso Inform Manager digital platform enhances our technical capability to create and deploy our own rules and models in real-time.
"This ultimately means we can offer data-driven decisions at point of quote with speed and precision.