Former COBRA chief executive has agreed to stay on in a consultancy role for the foreseeable future
PIB has appointed Andy Tedstone as the new chief executive of COBRA Network.
Tedstone, who is also PIB's broking and placement director, takes over from Steve Burrows, who was chief executive of the wider COBRA group of companies before PIB acquired the group.
PIB announced that the acquisition has now completed, and that Burrows has agreed to remain as a consultant for the foreseeable future and assist with developing and investing in the broker proposition.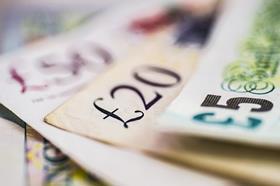 Tedstone said: "It goes without saying that I am delighted to have been appointed to the role of CEO for COBRA Network. I am committed to ensuring the independence of the network whilst leveraging the wider PIB Group position to make greater resources available to our members.
"Being part of PIB is probably one of the most exciting places I've worked, and I'm looking forward to the potential that the network can achieve with PIB's investment."
Value
COBRA provides a range of services for its network members, agents and clients through its four main operating platforms: COBRA Network, COBRA Underwriting Agencies, COBRA London Markets and COBRA Insurance Brokers.
COBRA businesses will continue to operate under their established trading brands and integrate into complementary divisions within PIB, along with their existing management teams.
The deal, first announced at the beginning of June, took premium placed or influenced by PIB from £550m to £900m.
Brendan McManus, chief executive of PIB, said: "In the two years that Andy has been with PIB as our broking and placement director, he has brought tremendous value to our strategic relationships with our carriers and I'm delighted that he has accepted his new role.
"I'm confident that under Andy's leadership and with PIB's investment, COBRA Network will rise to the next level that they have been seeking."
Subscribers read more
PIB eyes £200m acquisitions' war chest to target Lloyd's and UK brokers