'It is concerning that one in four drivers are struggling to afford cover,' says managing director
One in four drivers in the UK are currently struggling to afford the price of car insurance, Trakm8's new national driver survey has revealed.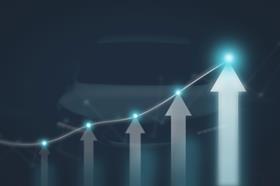 Published yesterday (13 November 2023), the survey showed that 28% of motorists felt that rising costs was making cover unaffordable, with a further 29% cutting back on essentials like heating to purchase policies.
And one in 10 (8%) have been considering reducing the number of vehicles they have in their household in order to pay for insurance.
It came after pricing specialist Pearson Ham said last week (9 November 2023) that prices rose 48% in the year to October 2023, with motorists getting an average insurance quote of £577 last month as a result.
Adam Gooch, managing director for insurance at Trakm8, said: "The results of our new driver survey highlight how rising insurance costs are having a huge impact on drivers across the UK.
"It is concerning that one in four drivers are struggling to afford cover."
PAYD
A sample of 1,701 UK car owners were surveyed for the research, which was carried out online by market research agency Research Without Barriers (RWB) on behalf of Trakm8 between 27 October and 1 November 2023.
The data also found that young drivers were most impacted by rising costs, with over half (55%) of those under 25 struggling to insure their vehicles.
In turn, such motorists were found to be most receptive to pay-as-you-drive (PAYD) policies, with nearly half (49%) of under 25s likely to switch to such cover when they renew their insurance.
PAYD means that instead of paying a set amount, premiums are based on how far or well a person drives.
Across all age groups, nearly one in four drivers (22%) were considering a PAYD when they renew their policy if it would help reduce the impact of rising costs.
"These policies allow drivers to benefit from much more accurate premiums and reward them for positive driving behaviour," Gooch said.
"Based on the recent FCA outlines, by offering a PAYD, policy insurers can offer consumers fairer value and more accurate premiums."
Trakm8 offers a telematics solution that combines a PaaS platform and app that utilises big data and machine learning technology with a UK-based manufacturing facility that delivers a range of hardware solutions.
This gives insurers access to a range of insights, including a portfolio of connected vehicle services and data analytics to give them a detailed understanding of customer driving habits and vehicle health.
"Our comprehensive end-to-end insurance telematics solutions are designed to give insurers an easy route to market to offer their customers a leading PAYD policy," Gooch said.

Isobel, a reporter at Insurance Times for over 2.5 years, covers environmental, sustainability and governance (ESG) content.

She was selected for the Women in Journalism Senior Mentoring Scheme in 2019 and, in 2022, went on to win the Highly Commended Award in the Most Promising Newcomer category at the British Insurance Brokers' Association (BIBA) Journalist and Media Awards.

At BIBA's 2023 awards, she was shortlisted for the Best Investigative Journalism category.
View full Profile