'There are plenty of good reasons why EV insurance coverage is higher,' says motor insurance expert
The cost of insuring an electric vehicle (EV) is currently "a lot" higher than for petrol or diesel powered cars, according to Confused.com.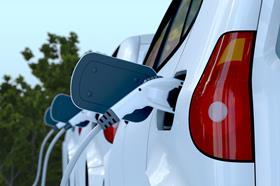 In a statement released yesterday (25 October 2023), the price comparison website said there was "no real sign" of this changing as there were "plenty of good reasons" why EV insurance coverage was higher.
It came after data published by Confused.com and WTW on 13 October 2023 showed that UK motorists were paying £924 on average for premiums, some £338 more than 12 months ago – reflecting an average yearly rise of 58%.
Confused.com said its own data showed that, for EVs, drivers saw an increase of 72%, while for drivers with internal combustion engine (ICE) vehicles, the rise was 29%.
One of the reasons cited for this was that insurers do not have the experience of pricing premiums for EVs, as the industry is still in its infancy.
"That's compounded by the fact that most people aren't used to driving an EV," Louise Thomas, motor insurance expert, said.
"Unlike ICEs, EVs have instant acceleration, which can take drivers a bit of getting used to. Similarly, braking can feel different in an EV.
"The brakes will activate as the driver lifts their foot off the accelerator, even before you hit the brake pedal."
She also highlighted that EVs can be more dangerous due to being much quieter than ICE vehicles.
"There's concern that the quietness of EVs could lead to more accidents," Thomas said.
"And for insurers, that means more claims, which will inevitably mean higher premiums."
Labour costs
Thomas added that labour and parts costs for EVs could also lead to higher repair prices and, in turn, increase premiums.
Fears over the cost of repairing such vehicles led to John Lewis Financial Services temporarily stopping offering insurance to drivers of EVs.
The decision, which was made by its underwriter Covéa, meant new policies as well as renewals for EVs were put on hold.
"Of course, the labour and parts associated with EV repairs are more expensive, too," Thomas said.
"As such, there are plenty of good reasons why EV insurance coverage is higher. But this is not good news for anyone."
As a result, she urged the insurance industry to work together so companies can have a network to source skills and parts as cheaply as possible.
"Then we can hope that, as more EVs hit the road and technology advances, some of the costs will come down by themselves," Thomas added.

James is the deputy news editor at Insurance Times and joined the publication after several years working as a reporter.

His career began in 2019, when he joined a local north London newspaper after graduating from the University of Sheffield with a first-class honours degree in journalism.

Now working within the insurance sector, James has a particular focus on motor, M&A activity and financial reporting.
View full Profile