The Netherlands is a 'natural next step' according to its co-founder and chief executive
London-based insurtech and Lloyd's broker Superscript has today (28 June 2022) expanded to the Netherlands as it launches in Europe.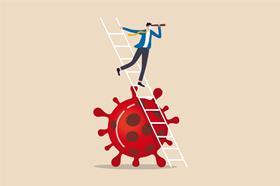 It aims to use its SuperscriptQ advisory service help emerging technology business leaders in Europe secure the right cover.
The focus will initially be on medtech, fintech and digital asset businesses, with plans to expand to other high-growth tech sectors later on.
Cameron Shearer, Superscript's co-founder and chief executive, said: "In the UK, we've made great strides disrupting business insurance. The Netherlands is the natural next step for us because it has the ideal combination of a strong regulatory body, a large insurance industry and a thriving startup ecosystem.
"By combining our EU and UK footprint, we will now be able to leverage even more capacity to help ensure customers get the best outcomes. I am excited for what the future holds."
Emerging tech
Superscript has already been approved by Dutch regulator AFM and is authorised for operations across the European Economic Area.
Its Rotterdam-based staff are already servicing European technology clients such as Chiliz, Safello and Liva Healthcare.
SMEs make up 99% of all businesses in Europe and generate €3.5tn (£3.05tn) – more than half of Europe's Gross Domestic Product.
Despite this, European SMEs are significantly underserved by insurers.
Shearer added: "Small and high growth businesses have traditionally been underserved by the European insurance industry.
"Particularly in the emerging tech space, finding access to the right advice and covers is exceptionally difficult and often carries high premiums. Superscript's digital-first approach – underpinned by proprietary tech – is transforming this process for these businesses."