This is a 'partnership of like-minds', according to the insurtech's partnerships director
Lloyd's broker and insurtech Superscript has today (10 January 2022) partnered with digital challenger bank Cashplus, to offer customers flexible business insurance via the bank's digital SME marketplace.
Cashplus currently serves over 150,000 UK SMEs, as well as 7% of all new UK companies, providing digital banking products.
Speaking on the collaboration, Henry Newby, Superscript's partnerships director, said: "This is a partnership of like-minds.
"Small businesses move fast and increasingly they need quick and easy online services that can be set up in an instant. Both Superscript and Cashplus recognise this, developing proprietary technology to help SMEs make better decisions more simply.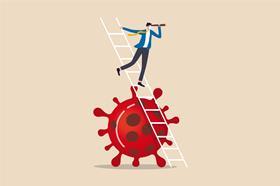 "Superscript will provide SMEs on Cashplus' digital marketplace with the insurance they need to run a modern business in just a few clicks. By meeting SMEs where they already are, we're reducing the burden on them and providing the peace of mind they need to make the bold decisions that will take them to the next level."
Both firms are focused on quickly and securely setting up businesses with the products they need.
Cashplus offers secure account opening in as little as four minutes, whereas Superscript gets customers flexible business insurance in minutes, from £5 a month.
Natural partner
Nick Biggam, Cashplus' commercial director, said: "We're delighted to announce this partnership today, which will allow us to offer our SME customers an even richer business banking experience, saving them more time and money and allowing them to focus on the things they do best.
"Superscript is a natural partner for Cashplus, as we are both focused on using digital technology to offer fast, flexible solutions for UK small businesses."
Superscript's insurance is tailored specifically for small businesses, with subscription-based products that are charged monthly.