The products are designed for small businesses, such as independent artisans and crafters
Insurtech Superscript has partnered with insurer RSA to expand its commercial insurance offering, providing subscription-based insurance for small, independent businesses, such as artisans and crafters.
Superscript's new products, which are underwritten by RSA, include public and products liability, employers' liability, buildings, contents and stock cover, portable and electronic equipment insurance and goods in transit. Superscript added that this list will grow further over the coming months.
Specific trades that Superscript and RSA are targeting with these products are printers, clothing manufacturers and micro-breweries, for example.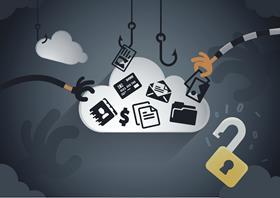 Superscript believes that the demand for small, independent businesses producing consumer goods has increased in recent months, hence why it has sought to offer insurance products to this market niche.
The firm plans to simplify and streamline the underwriting process for these types of businesses by using digital integrations – this includes using geographical information to produce real-time rates based on location, as well as offering a flexible, monthly subscription model.
'Significant change'
Ben Rose, co-founder and chief underwriting officer at Superscript, said: "There has been a significant change in the dynamic of small businesses over recent years, impacting the level and style of cover that they need.
"We're pleased to add RSA to our ever-growing underwriting panel in order to provide extensive and comprehensive insurance for an increasing number of these trades."
Steve Hedge, director at RSA Delegated, added: "We see the innovation that insurtechs like Superscript are making to ensure small businesses can access the business insurance they need, in a way which works for them.
"We're proud to partner with the Superscript team to modernise the insurance journey and bring RSA cover to this audience."
Superscript also partners with AXA to provide tradespeople with insurance. The insurtech continues to build its distribution capabilities through partnerships with firms such as Starling Bank, Revolut for Business and Crowdcube in order to reach its target audience of small businesses.