It is the only UK insurance partnership from Amazon Business
Lloyd's of London broker and insurtech, Superscript has teamed up with Amazon Business to provide tailored insurance to UK Business Prime members.
It is Amazon Business's only UK partnership and it will provide tailored insurance for sole traders, micro and small businesses.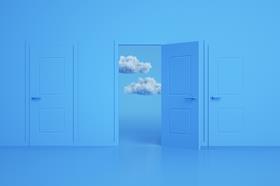 The partnership is a significant step for Business Prime as this increases the value of the membership in the UK as SMEs emerge from lockdown.
Cameron Shearer, Superscript's co-founder and chief executive, said: "This partnership is a huge step in the evolution of business insurance. The industry needs to bridge the divide between insurers and customers by providing a quick, smooth buying process that is customer centric. This means digital-first, flexible and monthly.
"We are therefore delighted to partner with Amazon Business to provide this much needed service for SMEs, and to stand alongside leading tech companies which understand what SMEs need."
It follows similar developments in its US operations, with Business Prime partnering with insurtech unicorn Next Insurance earlier this year to provide flexible business insurance for its US members.
Resuming normalcy
This partnership is a direct response to the changing needs of UK SMEs following the pandemic.
Research by McKinsey last November found that the importance of online insurance provisions to SMEs grew more than any other factor except price, when considering an insurance provider during lockdown.
Molly Dobson, country manager at Amazon Business UK and Ireland, said: "As businesses come out of the pandemic and gradually resume normalcy, we want customers to have the best-in-class tools to run their business. We believe Superscript offering its SME insurance products to Business Prime is another example of how this programme provides value and benefits to members."
Business Prime members will be able to purchase the insurance cover that suits their requirements best, including – public liability, employers' liability, professional indemnity, cyber, directors and officers and office contents and equipment,
The development comes as Amazon Business looks to further enhance the value of the Business Prime membership for UK customers by providing access to best-in-class tools and services that businesses need to run their operations smoothly.
London-based Superscript's was formerly called Digital Risks, and founded in 2015, it aims to be a global leader for small business insurance.