ERS has also agreed to not insure the Adani Carmichael project
Lloyd's of London syndicate Tokio Marine Kiln (TMK) has today committed to not participate in "any future underwriting" of multinational conglomerate Adani's Carmichael coal mine.
The Adani Carmichael mine and rail project was the first to target an untapped coal reserve in the Galilee Basin, Australia. If built, Adani's Carmichael mine will add an estimated 4.6bn tonnes of carbon pollution to the atmosphere.
TMK issued a statement: "We regularly review our portfolios and risk appetite in line with our broader organisational goals and can confirm that TMK would not participate in any future underwriting contracts on this project."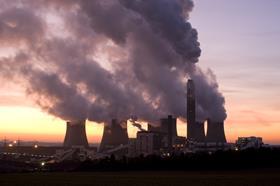 Others that have refused future underwriting include Liberty Mutual, AXA XL, Aspen Re and Apollo. Brit committed to not renewing relevant policies in March. Lloyd's of London's current marketwide policy allows its members to continue insuring existing coal projects until 2030.
With the addition of TMK, 10 of the largest Lloyd's insurers have all ruled out insuring project.
Meanwhile, Lloyd's underwriter ERS Insurance has also committed to never insure Adani Carmichael.
A statement from ERS said: "I am pleased to confirm that ERS will not be involved in any way with the Adani Carmichael Project."
This brings the total up to 34 major insurers that have refused to insure the project due to environmental concerns, including 25 Lloyd's syndicates.
It follows 'Stop Adani' campaigners pressuring insurers operating in Lloyd's to stop insuring the project.
Extending its commitment
Adani's options for insurance within the Lloyd's market are narrowing, meaning it could close completely.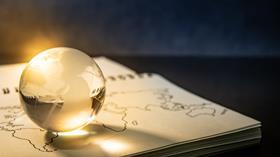 Pablo Brait, campaigner from campaign group Market Forces, said: "With more and more insurers turning their backs, Adani has an obligation to explain to its shareholders and business partners how it will insure the risky Carmichael coal project for the decades it intends to run it.
"TMK's promise means all 10 of the biggest Lloyd's insurers are now committed to not insuring the disastrous Adani Carmichael coal project.
"Significantly, the wording of TMK's statement implies it is an existing insurer, which, if true, would make this commitment a significant blow to Adani's controversial plans.
"Now, Tokio Marine must urgently extend this commitment across its entire business and expand it to cover all fossil fuels. If it doesn't, then it has not yet finished the job.
"Adani Carmichael is a reputation destroyer for any company associated with it.
"The Lloyd's insurers still in Adani's corner, like Lancashire, Hamilton and Ark, must join their competitors before they do irreparable damage to their reputations.
"The Carmichael project will help open up a massive new thermal coal basin in the midst of a climate crisis, it is being contested by traditional owners who have not given their consent, it is destroying endangered species' habitat and draining water supplies."