The changes with EHIC cards following a Brexit deal being reached, has also raised more awareness around travel insurance
All travel corridors for travellers arriving in the UK from some countries that do not specify quarantine have now closed until the 15 February.
Despite this there has been a shift in thinking about protection when travelling, according to travel insurance intermediary, Rock Insurance Group.
Travellers arriving in the UK will now have to show a negative Covid-19 test result which should be taken 72 hours before travelling or they could risk a fine of up to £500. And all travellers will be required to quarantine for up to ten days, this is reduced to five days with a negative Covid-19 test in England only.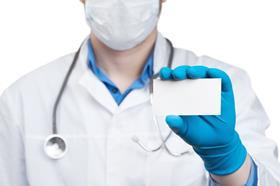 Antony Martin, managing director at Rock Insurance Group said: "Before the pandemic hit, 80% of all trips taken from the UK were to Europe and historically 30% of these customers didn't take out travel insurance and instead relied entirely on the European Health Insurance Card to protect them.
"Following the government's decision to close all UK travel corridors from 4:00am this morning [18 January] until at least 15 February, it is important to note that people can and are still booking holidays for travel later on in the year and travel insurance will be essential to ensure they are protected against Covid-related issues both pre-departure and during their trip."
It follows Covid-19 cases and deaths rising in the UK especially in relation to the new variant.
Travel insurance rise
Martin also pointed out that travellers should be aware of the changes to the EHIC being replaced by the Global Health Insurance Card (GHIC).
He continued: "Since Covid, we have seen insurance conversion increase and as the EHIC card did not cover holiday cancellation or repatriation and neither will the GHIC card, it is essential for consumers to still take-out travel insurance when travelling to European destinations and not to rely just on their GHIC card.
"Our consumer brand Insurefor provides cover when travelling against Foreign Commonwealth and Development Office advice to European countries (for single trip policies) whilst simultaneously protecting consumers against Covid-related issues both pre-departure and whilst abroad including repatriation should they contract the virus while they are away.
"Most people's European Health Insurance Cards (EHIC) were valid until 31 December 2020 when the Brexit transition period ended and are now being replaced with the Global European Health Insurance Card (GHIC) which just covers EU countries (and not Norway, Iceland, Liechtenstein or Switzerland)."
Meanwhile Fiona Macrae, head of consumer awareness initiative at Travel Insurance Explained said: "Additionally, with the toughening of border restrictions and requirement for those entering the UK to provide proof of a negative Covid test, holidaymakers will need to may sure their travel insurance policy covers them for unexpected costs, such as accommodation or food expenses, should any of their travelling party test positive on their return home and need to isolate abroad."