Insurance Times publishes its first comprehesive research into industry e-trading, with NIG, Acturis, Aviva, LV= and Allianz among best performers ranked by 261 brokers surveyed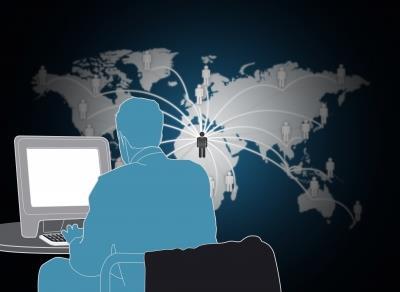 NIG is the top performing insurer for e-trading, according to responses from 261 brokers who took part in the Insurance Times inaugural e-trading research project.
The E-trading Broker Insight 2015 report revealed NIG had the top average performance score out of 11 insurers and three software houses studied with an average score of 3.85 out of 5 across the 10 service categories rated by brokers.
Acturis came in second place with an average score of 3.79. It placed in the top position in three out of the 10 comparable service factors – Ease of Processing Mid-Term Adjustments (MTAs) and Renewals, Speed of Access to Quotes and Help Functionality.
But the research identified areas where Acturis was below average, most notably Clarity of Cover where it came second from bottom.
Other insurers which enjoyed a high ranking by brokers were LV=, Allianz and Aviva.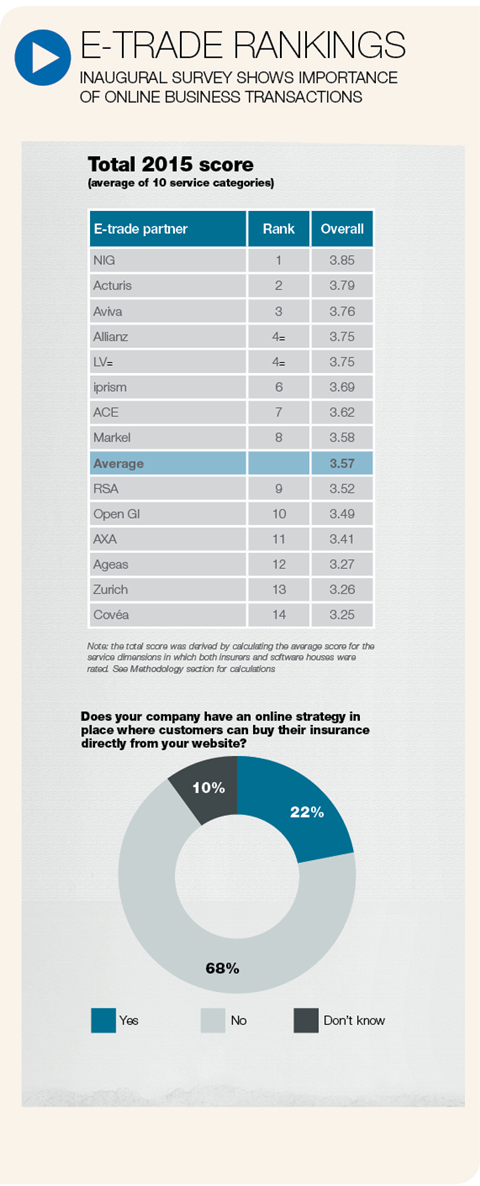 Aviva won special praise from brokers for its LiveChat function, which brokers stressed was a real asset.
Aviva was among the top for three service categories – Clarity of Cover, Question Set and Wording Style, and Method of Communication.
LV= came in the top three of five service categories. The insurer's best performance was in Trade Description.
German insurer Allianz also performed well, beating both Acturis and NIG as the best in the market for Method of Communications.
Zurich and Covéa were the two insurers that came bottom of the rankings on average scores. Zurich has launched its ZTrade extranet site and, although brokers said that it showed real promise, it is suffering some teething problems. Covéa also struggled, posting the bottom average score of 3.25.
Report author and Insurance Times researcher Fahad Ali said: "There is lots of information in the research that can help insurers understand their brokers' e-trade needs better. The report allows the market to see the performance benchmarking of extranets and software houses.
"Overall, there's lots of bright spots for insurer extranet sites and software houses. However, software houses were clearly not rated as offering much training, which surprised me.
"For the insurer extranet sites, there are still issues around brokers wanting much quicker referrals."
"It was also interesting that more than half of brokers still don't see e-trading as a catalyst for writing more business, even if they say they are comfortable placing commercial business online," he adds.
"I'd like to say a big thanks to all the brokers that took part and also the networks for their assistance. They will be getting a short summary of the report."
Join the debate at our Insurance Times Tech Forum on LinkedIn