High scores on Octo U can lead to insurance discounts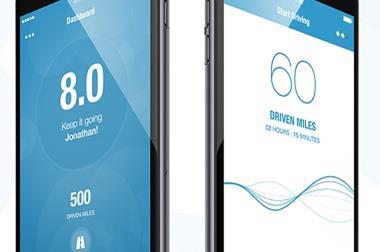 Octo Telematics said it has launched a new smartphone app that lets motorists track, score and improve their driving behaviour, incentivises good driving with insurance discounts from insurer partners.
Octo U uses GPS to build a driver risk profile based on factors including acceleration, braking and cornering. If a high enough score is achieved, motorists can obtain a discounted motor insurance quote from insurance partners based on their driving behaviour, the company said.
Octo provides over 3.7 million drivers and riders and 150 insurance partners with products and services to help provide more personalised (and generally cheaper) policies.
The new app is available as a free download now from the Apple App Store for iPhone and from the Google Play and Amazon Kindle stores for Android devices, and will be available worldwide. In the future, Octo also plans to add non-insurance based products and services that are focused around reducing the cost of motoring, rewarding customers with incentives that are specific to the trips they take and providing for enhanced social sharing and engagement.
Octo chief executive Fabio Sbianchi said: "Octo U creates positive disruption in the insurance market. We are taking a proactive role in bringing qualified consumers to our insurance partners. By downloading the app, motorists are buying into the concept of telematics at an entry-level. This doesn't replace black box technology, but opens the door for insurers to introduce a wider range of policies and services based on a clearer picture of the type of driver they are."
Join the conversation and share your views with others on LinkedIn here