Recent board-level reshuffle believed to signal departure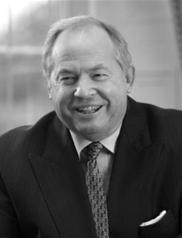 Industry speculation is mounting that Oval chief executive Phillip Hodson could be about to hand over the reins to his second-in-command Peter Blanc.
Oval refused to comment, but market sources suggested the business has been gearing up for Hodson's departure by making a number of board-level changes over the past six months.
He would be expected to maintain a significant holding in the company and seat on the board after stepping down from an executive role. Hodson is currently chairman of Marylebone Cricket Club - a time-consuming secondary role.
Blanc was appointed deputy chief executive in September last year. He was given a strategic and management role in preparation for Hodson's departure.
His appointment was announced just a few weeks after Simon Shaw, Patrick O'Connell and Steven Mitchell took over as portfolio holders for finance, insurance broking and financial services, respectively.
At the time, Oval said it wanted to usher the next generation to lead the company, pointing out O'Connell as an example of this.
Jeff Herdman was included in the reshuffle, moving from group managing director to operations director.
In October, former Bluefin chief financial officer Ian Story was recruited as finance director.
Oval's earnings before interest, taxes, depreciation, and amortisation (EBITDA), were down 7% to £15.3m for the year ending in May 2011 (2010:£16.5m).
In the accounts, Hodson said Oval, which pulls in 80% of its turnover through the insurance broking, had "undergone eight years of declining rates and three years of economic malaise".
The consolidator also has net debt of £39.7m. Despite these challenges, Hodson said client retention levels were "truly market leading". Strong retention levels helped Oval post a small increase in turnover to £97.1m from £95.7m.