Telematics data shows even hands-free callers increase their chance of making an insurance claim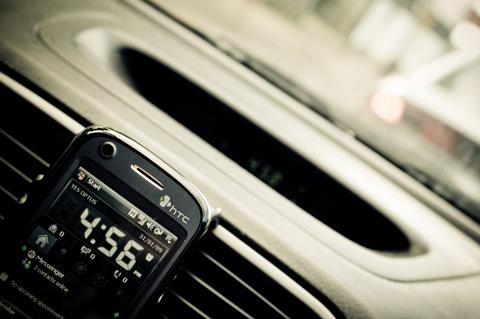 Using a hand-held phone while driving nearly doubles your chance of an accident, according to research by LexisNexis subsidiary Wunelli.
But even hands-free callers are at increased risk of an accident, with research showing they increase their risk of an accident by one-fifth.
Analysis of the driving behaviour of more than 4,300 motorists over 18 months using Wunelli telematics on behalf of insurer Drivology showed that using a hand-held phone at the wheel increases hard braking by 75%.
Wunelli said hard braking, measured as enough G-force to propel a handbag on the front seat into the foot well, is a strong indication of driver distraction and has a proven direct correlation with motor insurance claims.
Wunelli said the average driver brakes hard once every 50 miles. If the driver is using a phone, hard braking and, therefore, claims frequency almost doubles.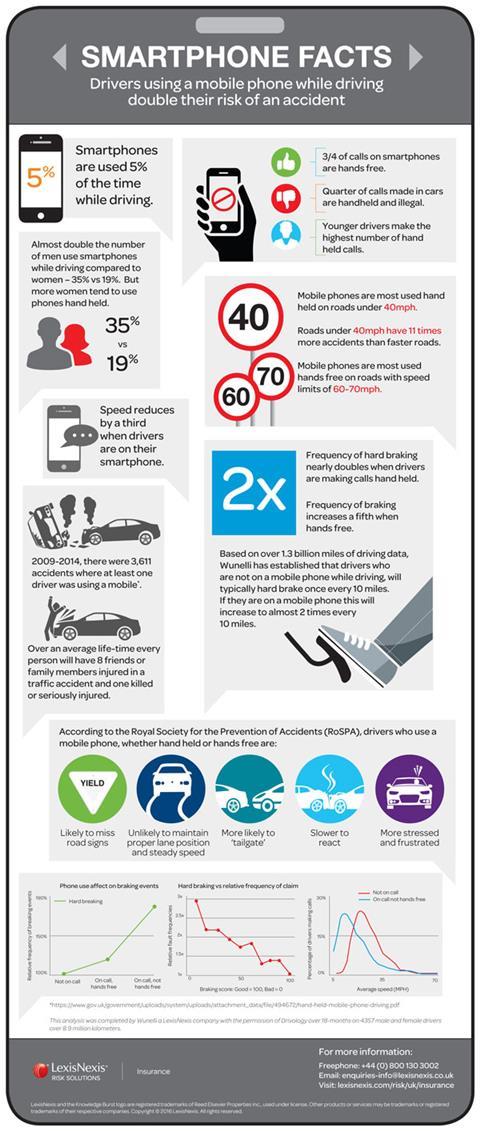 The government is considering tightening the law on using hand-held mobile phones when driving.
The analysis found that men use their mobile at the wheel almost double the time women do and motorists between the ages of 25-35 use hand-held phones while at the wheel more than any other age group.
One-quarter of calls taken or made in the car are done illegally hand-held, and most of these calls are on roads in built-up areas.
The data also showed that average vehicle speed decreased by one-third when drivers were on a hand-held call.
Royal Society for the Prevention of Accidents head of road safety Kevin Clinton said: "This is yet more evidence of the danger of using a mobile phone while driving."