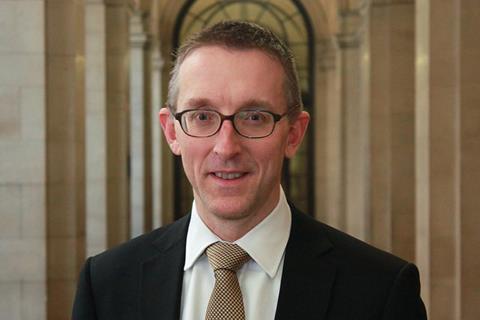 PRA executive director of insurance supervision Sam Woods will become the regulator's new chief executive on 1 July.
Woods will also become the Bank of England's deputy governor for prudential regulation.
He will replace current PRA chief executive Andrew Bailey, who is leaving to become chief executive of the FCA at the end of June.
Woods will continue to serve as insurance executive director until then.
Bank of England governor Mark Carney said: "Sam is a dedicated public servant, a forward-looking policymaker and a natural leader. His broad experience and personal qualities will be vital in building on Andrew Bailey's extraordinary contributions since the creation of the PRA in 2013."
Woods added: "I am absolutely delighted and very honoured to be taking on the Deputy Governor role. The PRA has made a strong start as a prudential regulator under Andrew Bailey's leadership and I look forward to continuing our work with the aim of promoting safety and soundness, protection of policyholders and financial stability more broadly."
Insurers have welcomed Woods's appointment as the new PRA chief executive.
ABI director general Huw Evans said: "Sam is an excellent choice to lead the organisation and will be able to rely on proven understanding of the insurance and long-term savings markets as he faces the challenges of the next five years."
Aviva group chief executive Mark Wilson said: "Andrew Bailey has left big shoes to fill and Sam Woods is the right man to fill them.
"A strong regulator needs to be very smart, tough and pragmatic. Sam fits the bill. He has experience forged in the heat of major regulatory change. He will bring judgement and challenge to the role, based on his experience regulating both banking and insurance.
"In Andrew Bailey and Sam Woods, the UK has a quality and depth of regulatory talent which is amongst the best in the world, and is a real competitive advantage for the UK."