67% said they would back a year-long compulsory policy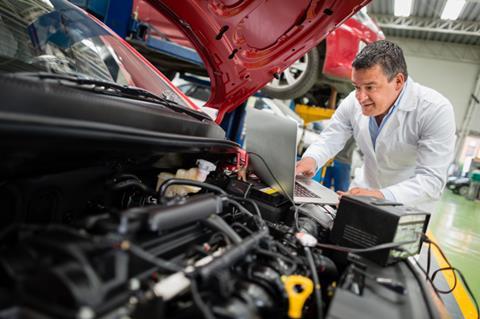 A YouGov survey has revealed 67% of the public would back compulsory telematics policies for newly qualified drivers.
The survey, commissioned by the Royal Society for the Prevention of Accidents (RoSPA), also found support for other measures aimed at improving young driver safety:
71% supported the introduction of graduated driver licensing
90% backed the provision of further training for young drivers after they have passed their test
78% supported the use of 'P' plates over the first year of driving
74% wanted a lower drink-drive limit for younger drivers
53% backed a ban on night driving for young drivers and limitations on carrying young passengers without being accompanied by an experienced driver
The proposals that the survey was based on formed part of a Green Paper presented to the newly-elected Conservative government by RoSPA.
RoSPA chief executive Tom Mullarkey said: "A total of 131 young drivers were killed on the road in 2013, while 1,159 were left with serious injuries. This is a serious issue that needs addressing immediately. It is encouraging that the majority of the public is now recognising this need and backing our calls to the government.
"RoSPA's campaign for legislation on the wearing of seatbelts was brought into force after the tide of public opinion forced politicians to sit up and take notice, and we hope that the results of this survey will serve to do the same."
Keoghs director of market and public affairs Steve Thomas said the law firm backed the proposals, citing examples of other countries that had reaped the benefits of such reforms.
"Looking at other countries where reform has been introduced, there seems no question that a well thought through and balanced package of measures to include enhanced training and some form of graduated driving licence system could make a real difference and prevent many of these accidents from occurring," he said. "Keoghs urges the government to grasp the nettle and start a discussion to bring about change."