The telematics company aim to cut down on fraudulent whiplash claims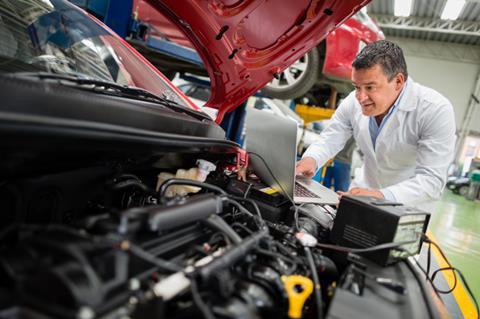 Scope Technology has launched a new claims management platform to help insurers tackle the issue of fraudulent whiplash claims.
The international technology company have developed a telematics system that monitors vehicle safety and uses a patented crash related algorithm to assess damage in the event of an incident.
Estimated to cost the UK motorist £2.5b per year, fraudulent whiplash is one of the most significant issues in the insurance industry and is believed to add around £50 on to every policy holder's premium.
Scope Technology chief executive Monty Nussbaum believes there is a gap in the market, and said: "our aim is to ensure our customers have access to the most advanced claims support technology on the market.
"The improved platform should save money for both insurers, and ultimately, their customers."
The software is able to determine the angle, severity and location of any impact.
By mapping this against a collection of crash data and physical injury research, the software can gauge the likelihood of physical injuries.
This, in turn, will help insurers' spot false claims and will fast track the adjudication process, resulting in lower insurance premiums for other policy holders.