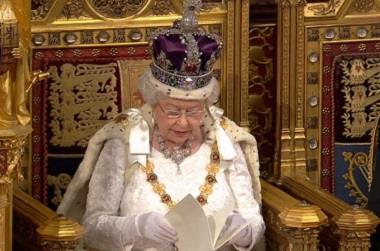 The government is to promote the development of autonomous cars and will make sure insurance companies provide cover for them, it was announced at the state opening of Parliament.
In her speech outlining government policy for the coming year, the Queen said the government wanted to ensure that the UK is "at the forefront of techology for new forms of transport including autonomous and electric vehicles."
The government said it will introduce a new Modern Transport Bill, aimed at "ensuring appropriate insurance is available to support the use of autonomous and driverless vehicles."
James Dalton, ABI director of general insurance policy, welcomed the new legislation.
"Fully automated vehicles will be a safety revolution, set to reduce road accidents and make our roads safer. This is why insurers are 100% behind making driverless vehicles a reality on our roads," he said.
"Insurers are already working on how to shape the right framework to keep insurance as simple and straightforward as possible for the future of driving."
Direct Line Group chief executive Paul Geddes also hailed the announcement, though he pointed to the potential of autonomous vehicles for disruption in the insurance industry.
"We welcome the announcement that legislation will be introduced to enable driverless cars to be insured under ordinary motor policies," said Geddes.
"The insurance sector has a critical role to play in the development and, in particular, the adoption of this technology, and we recognise the potential for automation to potentially disrupt our market and present opportunities for new business models to emerge."
"More than 90% of road accidents happen because of human error and automated technology will take a lot of the risk off the roads. Fewer accidents means fewer people killed and injured, and that should lead to cheaper insurance premiums," the ABI's Dalton said.
"Insurers are already working on how to shape the right framework to keep insurance as simple and straightforward as possible for the future of driving. The transition from conventional vehicles to a world where drivers become passengers will be the trickiest stage but insurers are committed to supporting the roll-out of this important technology 100%."