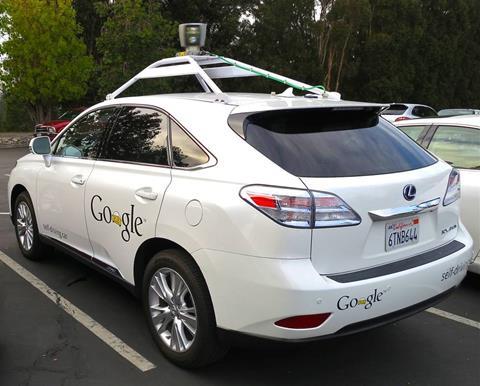 The idea of driverless cars making motor insurance unnecessary is "a lot of pie in the sky", according to roads minister Andrew Jones.
But he added that the advent of the driverless car would mean changes in the insurance industry.
Speaking in Milton Keynes, where he set out reforms to motor insurance so driverless cars can be covered, Jones said: "Some of the more excitable commentators have said that driverless cars will make motor insurance unnecessary.
"I believe that is a lot of pie in the sky. At least for the moment."
Jones then outlined how insurance will adapt to the introduction to autonomous vehicles.
"Firstly, much of the data on which insurance is priced and sold will steadily become obsolete," he said. "Secondly, vast quantities of new kinds of data will become available, assessing not individual driver risk but vehicle behaviour and other factors.
"And thirdly, in the event of a serious collision when in driverless mode, it would be the vehicle at fault, instead of the human driver."
The news came just a week after the Queen's speech, where the Queen announced the government's intention to legislate on insurance requirements for driverless cars.
The roads minister explained that under the government's proposals, compulsory motor insurance would be retained and extended to cover product liability, so that where the vehicle is at fault, the insurer will be able to seek reimbursement from the manufacturer.
Though driverless cars will mean changes for insurers, Jones said they will also create "a rare window of opportunity" for them.
He said: "That opportunity's for insurers to innovate, to develop new products, partnerships and approaches."