Rob Terry issues another clarification over share purchase agreement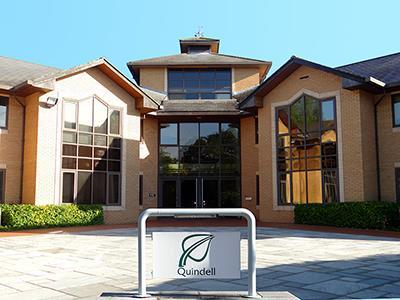 Quindell's share price crashed 15% this morning, at one point plummeting as low as 20%, as chairman Rob Terry was forced to clarify details of a share purchase agreement.
However, a statement to the market by Rob Terry has helped the share price recover slightly, although it remains volatile.
Last week three board members, including Terry, used their shares as security to take out a cash loan to buy £2m more Quindell shares.
The cash loan is handed over by US-based investment firm Equities First Holdings (EFH).
However, there has been investor confusion over whether EFH may sell Quindell stock outright to the market - rather than hold onto the Quindell's shares as security.
House broker Cenkos last week fired off a note to clarify the 'investor confusion'. Cenkos stressed that the Quindell trio are not using the arrangement to 'cash out' the stock.
Today, Terry added: "In entering into the sale and repurchase agreements to provide finance, each of us purchasing directors relied upon assurances from EFH that, notwithstanding EFH's legal rights, the custom and practice of EFH was that the shares transferred would not be disposed of outright, other than in a default event and will be held by their custodians throughout the term of the agreement, nor would they engage in short selling activity.
"We have made this further announcement to ensure the market is aware of the actual number of shares transferred to date under the agreements."
Quindell has struck some deals in the market, including a major contract with Direct Line Group.
But the share price has been declining ever since US short seller Gotham City attacked the business over suspect profits in April, and even though the Fareham-based firm has rebutted the allegations and taken Gotham to court, Quindell is fighting a rearguard action against a declining share price.
The firm has targeted impressive earnings and revenue growth, but it is is likely to receive much more investor credit if it can deliver improved cash flow.