Broking Group profit dips by 0.8% in full year 2014 as organic growth slips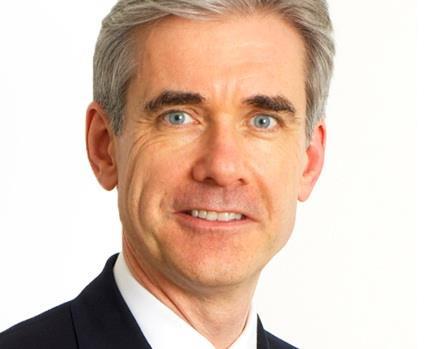 Revenue decreases in Willis UK's transport, construction, real estate and insolvency business contributed to its low single digit fall in performance in the last quarter of 2014.
This was despite the solid growth in the UK's natural resources, fine arts and jewellery, special bloodstock and other large accounts businesses.
This is the fourth consecutive quarter that Willis UK's revenue has fallen.
Group-wide, Willis reported an 11.8% increase in its profits in Q4 2014 when compared to the same period in 2013.
Despite a growth of 3.6% in organic commission and fees to $819m in 2014 this was a slight dip on the 3.7% growth it achieved in 2013.
The growth was boosted by a 15.9% organic growth in commissions and fees within the Willis International division and the impact of recent acquisitions.
Willis Group chief executive Dominic Casserley said: "We finished 2014 with strong top-line growth driven by both another quarter of mid-single digit organic growth in commissions and fees and the impact of our recent acquisitions.
"We continued to make good progress on managing our organic cost growth and implementing our Operational Improvement Program.
"We achieved all this despite some ongoing challenging markets, demonstrating the strength of Willis' diversified business model and our intense focus on executing our strategy. Importantly, we delivered growth in key underlying earnings metrics, including EPS, EBITDA and operating margin.
Restructuring costs and improvement programme
The change in the group profit for Q4 included restructuring costs related to the Operational Improvement Programme, and a profit that was made on disposal of operations.
The improvement programme includes the relocation of 3,500 support roles, a reduction in the number of support staff, lease consolidations and a simplification of the IT systems.
It is expected to be completed at the end of 2017.
The group's total expenses grew by 5.8% to $819m in Q4 2014.
This figure included $16m of restructuring costs related to the improvement programme, $24m of favourable foreign currency movements and a $33m net increase in expenses from acquisitions and disposals.
Group results
The Willis Group saw its profit remain relatively flat for the full year 2014.
It reported a profit of $362m in 2014, down slightly by 0.8% from $365m in 2013.
However, its total commission and fees grew by 3.7% to $3.8bn in 2014 (2013: $3.6bn). Organic commissions and fees also grew by 3.8% in 2014, however it was still a dip on the 4.9% growth it achieved in 2013.
Casserley added: "We enter the new year well positioned. We expect to drive our 2015 performance with mid-single digit organic revenue growth, supported by our recent acquisitions which we expect will deliver underlying EBITDA ranging from $55 million to $65 million, depending on when we close the Miller transaction.
"Finally, we expect that our organic cost management actions, combined with the impact of our Operational Improvement Program, will allow us to deliver at least 130 basis points of positive spread between organic revenue and expense growth in 2015."
Join the debate in our new LinkedIn specialist discussion forums