Administrators report released into the failure of the Northampton-based business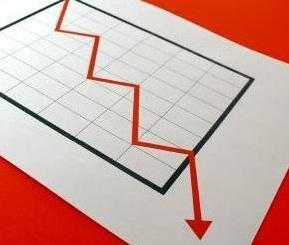 Rising overheads have been blamed for the failure of Northhampton-based firm SSL Loss Adjusting in November.
A new report published for creditors revealed that the loss adjuster went into administration as a result of the costs associated with winning a contract with Ageas.
Administrators from Baker Tilly were appointed to SSL on 21 November 2014, which led to to 63 redundancies.
SSL was formed in 2010 to provide loss adjusting services for claims relating to vehicle damage to property and highways. In the year to September 2014, it turned over £2.9m with a pre-tax profit of £334,635.
The administrator report said the company secured a contract with Ageas in 2013 and recruited more staff in anticipation of an increased workload. It said the forecast from the contract win was not realised, and the fee income generated from work could not cover the company's increased overheads.
But an Ageas spokesperson denied SSL won a contract with the company in 2013 and said the loss adjuster's financial difficulties could "in no way be attributed to their contract".
"We were saddened to learn about SSL's financial difficulties, however, these could in no way be attributed to their contract with Ageas," the Ageas spokesperson said.
"In 2013 we invited suppliers to submit proposals to join our panel for various services in our household supply chain. SSL submitted a proposal for surveying and inspection work and were appointed to our panel to undertake inspection work in June 2014 receiving their first instructions in September 2014.
"As with all of our suppliers we cannot and do not guarantee work volumes. Though, as is usual with a new supplier, we expected work flow to increase over the first few months of them being on the panel. We became aware of SSL's financial problems in autumn 2014 and, working with SSL, took precautionary measures on instruction volumes and do not believe this impacted their capacity to trade. During this time we were in regular contact with the team at SSL and kept them fully informed of our concerns."
The administrators report said that SSL struggled to meet its wage demands in the final months of trading and its increased liabilities to HM Revenue & Customs (HMRC). A Time to Pay arrangement was rejected by HMRC as arrears rose to about £500,000.
Unsecured creditors with claims totalling £885,985 now look set to miss out after administrators said there was "no possibility of a distribution".
They added it was also "unlikely" that preferential creditors, including former employees, would receive a distribution of claims totalling more than £52,400.
Join the debate at our Insurance Times Claims Forum on LinkedIn.