RSA reported UK underwriting losses for 2017, hit by hurricanes and escape of water claims
RSA's UK operations reported sharp losses for 2017, hit by natural catastrophes, a slowdown in its commercial motor book and an increase in household claims.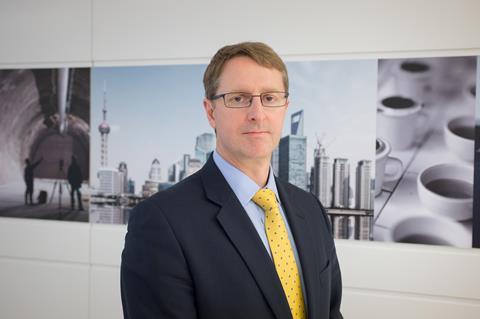 But the insurer is poised for a recovery in 2018. According to its UK & International chief executive Steve Lewis (pictured).
"Our confidence remains high that we can improve further," he said. "The focus for 2018 is to see the UK bounce back."
The insurer posted an underwriting loss of £116m for the year, compared with a profit of £123m in 2016.
Lewis pointed to one of the worst years on record for hurricane losses, large losses, which he put down to "natural volatility" and higher loss ratios on the household book as a result of escape of water claims.
UK personal lines reported net written premiums rising to £1.144bn from £1.068bn, though the underwriting profit fell to £10m from £48m.
UK commercial lines net written premium rose to £1.544bn from £1.520bn, falling to an underwriting loss of £126m from a profit of £75m.
Personal lines saw its combined operating ratio move out to 99.2% from 95.7%, while commercial lines COR worsened to 108.1% from 95.2%.
Overall UK COR was 104.3% compared with 95.4% in 2016.
According to Lewis, 2018 "has started well, and there is no reason why our target of 94% is not achievable".
Asked about a timescale for
the recovery, Lewis said there is no hard and fast target date, but he expects to see the target COR achieved in the next two to three years.
RSA UK & International chief financial officer Matt Hotson said the key to recovery lies with the pricing action RSA has taken on its household book. Last year saw elevated loss ratios on household, due to escape of water claims.
But he added that price increases and changes to claims process, which will continue through 2018, will serve to combat that trend by the end of this year, with the full effect seen in 2019.
RSA's UK results were also hit by the cut to the Ogden personal injury discount rate in February last year. Some £45m of the impact of the rate cut was taken in the company's 2016 results, with a further £23m hit taken in the 2017 results.