Biba broker Adrian Flux writes to policyholders warning them of problems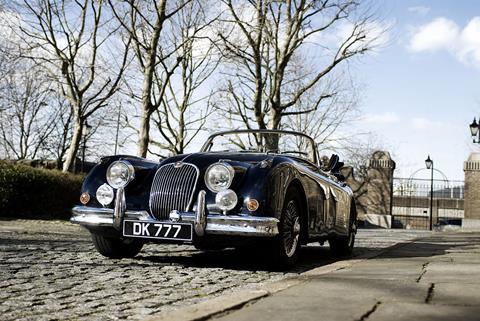 Thousands of classic car owners could be underinsured because of the soaring vehicle values, according to Biba.
BIBA broker Adrian Flux Insurance Services has written to thousands of policyholders it fears are at risk of underinsurance as the rising value of their vehicle has left their insurance cover woefully inadequate.
Ongoing analysis by the Historic Automobile Group shows that over the past decade overall classic car values have risen by 430 per cent, partly driven by wealthy investors putting their cash into tangible assets instead of volatile stocks and shares.

But, while this rise is distorted by massive increases in the most desirable blue chip cars like Ferraris, Bugattis and Bentleys, more humble classics have also been affected by the surge in values.
Adrian Flux general manger Gary Bucke said those who have owned their cars for a number of years and have rarely reviewed their car's value are particularly vulnerable.
"We reviewed our classic car portfolio, and noticed that a number of our customers had declared values that looked very low in today's market," he said.

"We can't suggest actual values, but we wanted to make sure our customers were adequately insured so wrote to them suggesting they review the value, perhaps by looking at price guides and similar vehicles for sale.

"Some of the cars have almost doubled in value since the owner's last valuation, and underinsurance works on classic car insurance - where the premium is partly calculated based on the value - in a similar way to home insurance.

"So owners could end up only receiving a percentage of the car's true value, and we can't stress enough how vital it is to keep on top of the market trends. We'd suggest reviewing valuations every year. Otherwise, if the worst happens, you could lose anything from a couple of thousand pounds to tens of thousands."

Biba executvie director Graeme Trudgill said: "Its great news for classic car owners that their cherished cars are appreciating so much, but it is vitally important to get the right valuation and to work with a classic car insurance broker like Adrian Flux to ensure the right cover."