Underwriting performance also deteriorates at Lloyds Bank GI unit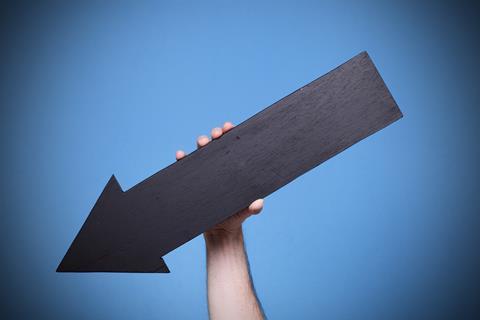 Lloyds Banking Group's general insurance (GI) business saw its gross written premium (GWP) fall by 3.5% in 2016 because of "the continuing softening of the home market and the home market and the run-off of legacy products".
The Lloyds Bank GI unit, which writes mainly UK household, also saw its underwriting profitability dip because of higher expenses.
Lloyds Bank GI 2016 results
| | 2016 | 2015 | change (%/points) |
| --- | --- | --- | --- |
| Gross written premium (£m) | 1,108 | 1,148 | -3.5 |
| Income net of claims (£m) | 354 | 323 | 9.6 |
| COR (%) | 85 | 83 | 2.0 |
GWP was £1.11bn in 2016, down from £1.15bn in 2015.
Underwriting performance also deteriorated, with the combined operating ratio (COR) rising by two percentage points to 85% from 83%.
This was caused by higher expenses, including a £28m levy for the UK's affordable flood insurance scheme, Flood Re.
The unit's claims bill fell in the year because of lower weather-related claims. This resulted in income net of claims increasing by 9.6% to £354m (2015: £323m).
Lloyds Bank said it has strengthened its general insurance business in the year with the launch of an online home insurance offering, which it said delivered increased direct sales, new functionality and more choice for customers.
The company said that its home insurance business had a 5% share of the digital market. It said that the home insurance business had 15% market share overall.