AXA has put in extra staff in claims centres to deal with surge as industry braces itself for more rain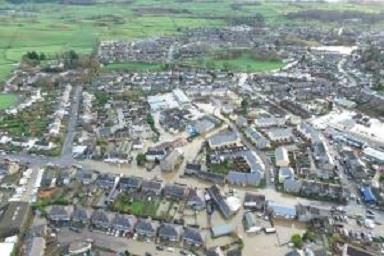 Allianz has seen a four-fold increase in the number of calls it has taken from household customers since Storm Desmond hit the UK over the weekend.
The number of calls received by its commercial team has also doubled.
Brokers are also calling the insurer with multiple claims, while extra staff are working on the claims helplines to deal with the surge in customer calls.
Allianz says it is proactively contacting customers who live and work in the affected postcode areas by email, text and telephone calls.
Claims operation manager Jeremy Trott said: "We have received a significant increase in calls from customer affected by Storm Desmond which we dealt with well. The number of calls dropped markedly from 10:30am but clearly we will receive more as people return to their homes once the flood waters have subsided."
At AXA, the insurer is placing customers forced out of their homes by the floods into temporary accommodation. Affected customers are also expected to receive an emergency payment of £1,000 to help with any immediate issues they face.
The insurer which is bracing itself for more rain tomorrow, said it was using geocoding technology to identify customers in high-risk flood areas to contact them about any possible damage.
AXA Insurance chief executive Amanda Blanc said: "So far, although it appears these floods have not affected as many geographical areas as previous events, the nature of the flooding means that the damage to people's homes and property is severe in some cases.
"Many flooded homes are under standing water which means that once the flood waters have receded, the property will have to be decontaminated, all affected fixtures and fittings stripped out and the dry out process completed."
"The flood waters are receding now but there is another band of rain predicted tomorrow which looks like it will hit down the spine of the country. We are managing volumes of claims at the moment and have extra capacity both on the ground and in claims centres should the situation deteriorate."
Both insurers have large teams of loss adjusters on the ground responding to claims.