Offering will target companies with a premium of between £5,000 and £100,000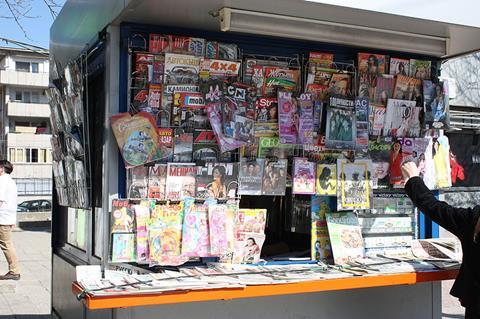 Allianz is planning to launch a new print, publishing and media proposition in the first quarter of next year for the mid-corporate commercial market.
This is Allianz's sixth new mid-corporate product, which will sit alongside the existing products; all machinery professional services, metalworking and precision engineering, wholesale and retail and general manufacturing.
Allianz Commercial underwriting and technical director Neil Clutterbuck said that the move had been prompted by the changing needs of the sector.
He added: "The sector is changing quite significantly. The days of manual or automated printing are not long gone but they are changing.
"We have hybrid media companies that are coming to the fore which have unique risks and we are looking to bring a proposition to the market that will suit their needs."
The insurer already has a general mid-corporate offering that can be used or print publishing and media but Clutterbuck explained that as a result of companies having more specific needs it was prompted to develop a more bespoke offering.
The types of cover that will be included in the new bespoke offering include; property, casualty, business interruption and liability, with a potential to include a range of engineering covers.
The offering will also be targeted at companies with a premium of between £5,000 and £100,000.
Previously the mid-market products had a lower limit of £10,000, but since November they have been lowered further to £5,000.
Clutterbuck said lowering the limit gave brokers more choice and had led to an uptick in new business wins.
Products review
Allianz is also planning to review a number of the mid-market products it launched in 2014.
The insurer says it wants to make sure the offering are up to date and that they are meeting the needs of customers.
Clutterbuck added: "We are constantly learning and seeing trends develop. We want to make sure we are bang up to date and fit for purpose.
"With every product we have brought to market we do market research with customers and brokers and we continue to do that as part of our development approach. The ones we choose to refresh will depend on the market research we gather."
Clutterbuck stressed that the review would not lead to the insurer pulling away from any of the mid-corporate market segments it had launched products in.