A closer look at the changes made by new chief executive Mark Hodges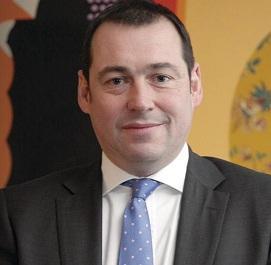 The facts:
• Michael Rea switches from CCV chief executive to head of the broking and independent financial adviser businesses, Towergate Retail and Towergate Financial.
• Former Gallagher Heath products and markets director, Graham Barr, becomes the new chief operating officer. He is in charge of CCV, but Rea will ultimately oversee the acquisition vehicle.
• Jonathan Walker moves from the role of retail chief executive to integration director
• James Strachan becomes non-executive director and chairman of the group risk and compliance committee.
Talking points …
● Mark Hodges (pictured above) will need all his communication skills to instill confidence in Towergate staff that the company is on a sustainable path.

● Under former chief executive Andy Homer, Towergate was on a path to float within three to five years. What are Hodges' plans for a listing?
Commentary:
Towergate chief executive Mark Hodges stamped his mark on the company this week, with a management overhaul designed to get the separate parts of the business working closer together.
The appointments coincided with the surprise resignation of broking division managing director Dave Partington, who, in August, was put in charge of 11 new area manager roles in the retail broking division.
Sources close to Towergate stressed that Walker's role was not in anyway a demotion, and that he would play an important role in Hodges' plan to improve information-sharing across the business.
Hodges sees Rea as a safe pair of hands, as he has diligently expanded CCV with a number of bolt-on acquisitions. His reward is an expanded role, although he will have his work cut out, overseeing such a large and diverse set of businesses.
Strachan is being viewed as a shrewd appointment. He is non-executive director at the FSA and a former chairman of the Audit Commission who should help tackle the regulatory burden on the business.
Hodges is understood to be relishing the challenge of being in complete command of a company, as opposed to his previous position as head of Aviva UK, when he had to answer to group boss Andrew Moss.
As well as appointing managers and working out where next to steer the company, Hodges faces a challenge in filling the vacuum left by founder Peter Cullum and former chief executive
AndyHomer, both of whom were big market figures, and now retain non-executive roles.
He will also have to keep the ambition for Towergate's flotation alive - among other things, this is a key benefit for staff who hold shares.
Capital markets, unsettled by the global debt crisis, are not receptive to initial public offerings at present, especially by private equity leveraged firms.
The bright spot for Towergate is that it now has some leeway in deciding the date of its flotation because of a debt reprofiling earlier this year.
Pass notes: Michael Rea
Why has Michael Rea become Towergate Financial and Retail head?
Hodges must have been impressed by Rea's track record since he took over the helm of CCV in October 2009. Under his leadership, the account executive team was boosted and the acquisitions piled up - notably Darlington-based BIB, a £30m gross written premium broker, a year ago and the 80% stake in Welsh broker Antur.
What will be expected of him?
Rea must integrate the business more closely, making sure information is shared across various divisions. Towergate secured a £90m war chest following the Advent private equity investment this year. Hodges is likely to use Rea's experience of acquisition to ensure the right purchases are made.
What challenges does he face?
Rea now controls a large part of Towergate and will have to work hard and fight fires, such as staff departures and rival brokers eyeing teams.