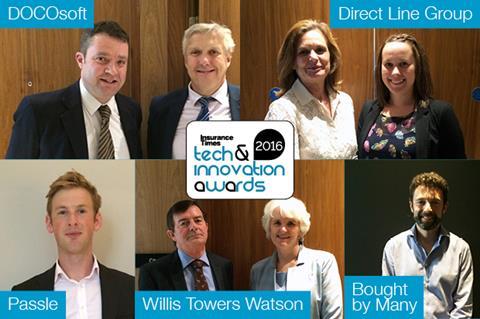 As the insurance market becomes increasingly digitised established firms find themselves trying to keep up with the pace of customer demand, while disrupters rush into the market.
In the run-up to this year's Tech and Innovation Awards our shortlist of finalists presented their submissions in front of a panel of expert judges on Wednesday.
The Insurance Times editorial team was on hand to talk to some of those who entered about what it meant to be nominated.
The Awards night is being held this September at the Royal Garden Hotel in London, find out more and book your table here
To view the complete list of finalists click here
To read more stories from our nominees click here
BEST USE OF SOCIAL MEDIA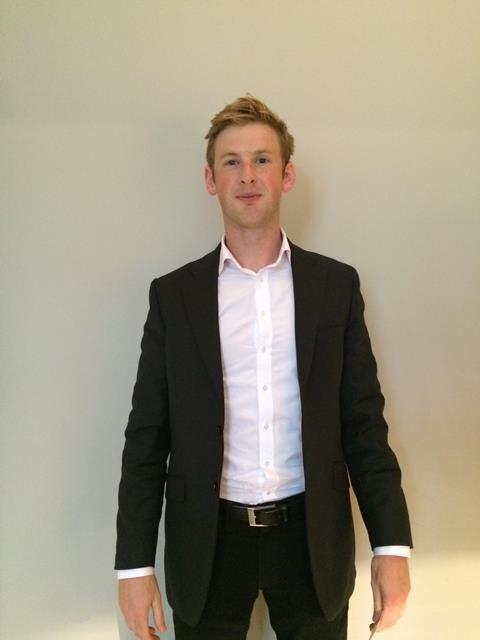 Passle strategic alliances and sales director David Kirk
How do you feel about being nominated?
It is very exciting for us. We are a start-up so we've not won a number of awards before. It's a big milestone. I'm only one of eighteen people in the team, so to get to this stage is fantastic.
What challenges have you met so far in your business?
We are a technology company that pushes the use of social media and content marketing; essentially the digitalisation of the insurance market, which is a challenge.
Other nominees:
AXA PPP Healthcare (Tech & You Breakout Award)
The Birmingham Insurance Institute
InsTech London
AXA Insurance
Crawford&Company
AXA PPP Healthcare (TRYit Campaign)
TECHNOLOGY PARTNERSHIP OF THE YEAR - CLAIMS
DnA financial media limited director and Chris Don and DOCOsoft business developer Graham Sheppard
What would winning the award mean to you?
We are a small service provider so it would mean recognition of our product. We have already got some traction in the London market, but to be able to show that we have that product that stands out above everything else. Would be great.
It would be great for the team as well. For us to tell them that all the hard work we have been doing for the last ten years has been recognised by an award like this would be fantastic for them.
Other nominees:
Validus-IVC
Ageas Insurance
BEST USE OF TECHNOLOGY TO IMPROVE CLAIMS EXPERIENCE
Direct Line Group field support Ruth Horne and business improvement consultant Nicola Burnell
What is your greatest achievement?
Being able to respond to the customers. They have been telling us for years that when they are dealing with a traumatic situation with a pet, who is a member of the family, they don't want to have to act as a mailbox taking a claim form and sending it off. They want us to take it out of their hands. And now to hear the relief from the customer that that burden has been taken away from them, that's an achievement in itself.
Other nominees:
AXA Insurance
Covea Insurance
INSURANCE APP OF THE YEAR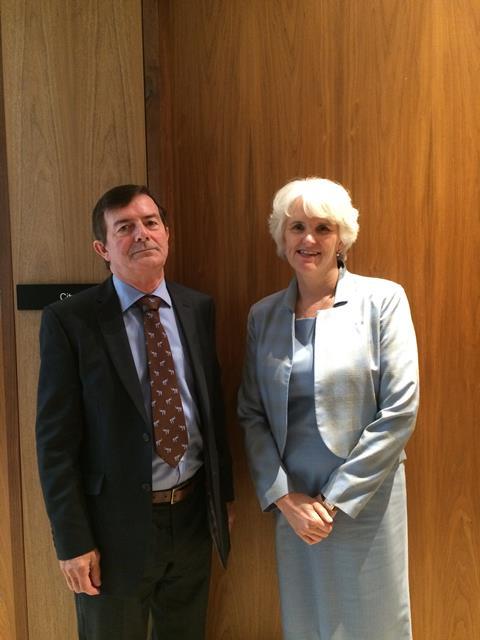 Willis Towers Watson IT director Tom Gill and managing director Sara Fardon
Why did you enter the award?
The category is very topical for the activity that's been going on in the network. It reflects the work that we've been doing.
What would it mean if you won?
It would be fantastic. It would mean a lot to not just our team, but our network. It would be an endorsement of all the work that has gone into this. And the fact that we have developed something that's relevant for network brokers and is useful across their business and for all of their clients.
Other nominees:
AXA PPP Healthcare
Neos
Halo Insurance Services
Arthur J. Gallagher

TECHNOLOGY PARTNERSHIP OF THE YEAR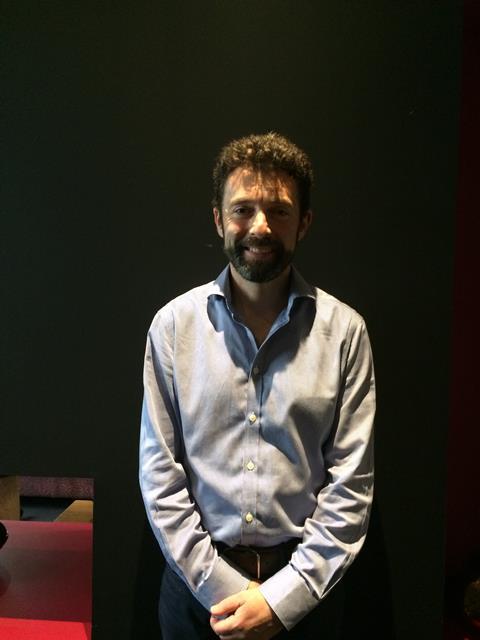 Bought by Many chief executive and co-founder Steven Mendel
What was your submission?
We submitted a globally, innovative proposal to bring social and search insurance to Ping An in China. This was the first time this had been done anywhere in the world. Ping An had approached us to work out whether this was possible six months before when we went live. We actually didn't take that approach seriously, we thought it was a joke. But they were serious and we more than met their deadline. It was for us an excellence experience. We believe we made the first ever insurance sale on a social platform.
What would winning the award mean?
Winning is great because it's really important to the team that the hard work and effort they put in gets recognised by third parties. It is good for the company because it helps us to raise our profile. And it's good for Ping An because they have very little exposure in the UK.
Other nominees:
Morning Data
Sequell Business Solutions
Acturis
Brown & Cooper
Make things happen – on behalf of the Floow
Open GI
SSP Limited
Other categories:
E-TRADING INITIATIVE OF THE YEAR
Nominees:
Visicover
Allianz (QuoteSME)
SSP
Hiscox UK and Ireland
Ageas Insurance
Acturis
Open GI
Allianz (Complete Cargo-Marine)
DATA ANALYTICS EXCELLENCE
Nominees:
AIR Worldwide
Aviva
Vast visibility
DWF
Aon Benfield
Simply Business
INTERNET OF THINGS BREAKTHROUGH
Nominees:
HomeServe Labs
Domotz
DWF
Neos