Following the success of National Apprenticeships Week in March and the launch of Apprenticeships LIVE, Daniel Pedley, public affairs manager at the CII, talks apprenticeships and how insurance firms of all sizes can get involved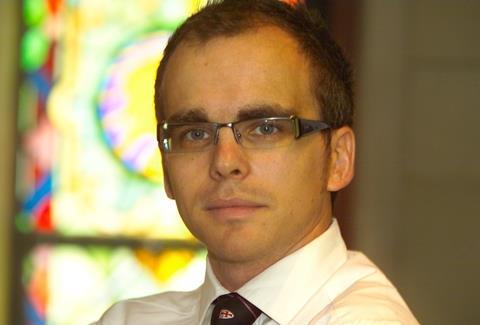 In the aftermath of National Apprenticeships Week (9-13 March) it is perhaps worth recapping the current state of apprenticeships, both across the economy as a whole and in insurance in particular.
Apprenticeships are work-based training programmes that are an excellent way of bringing new talent into the profession as well as, in some cases, developing the skills of existing members of staff.
They allow apprentices to combine employment and training – earning whilst learning. Apprentices develop technical knowledge, through the study of a professional qualification, learn key employment skills and demonstrate their competence in the world of work.
Importantly for many employers, they can attract government funding (with more available to SMEs).
There has been a continued push by the last two governments in promoting apprenticeships, to both employers and potential apprentices. Numbers have been rising over recent years and people realise the value they can bring.
There are over 200,000 workplaces with apprentices, two thirds of which employ less than 25 people. Recent figures published by the Department for Business, Innovation and Skills showed that overall employer satisfaction with apprenticeships stands at 82%.
Although, historically, apprenticeships have proved an untapped resource across our industry, things are changing. Firms of all types and sizes are getting involved.
Over 1,000 new apprentices started a technical apprenticeship last year. At present there are three levels of apprenticeship available within insurance: intermediate (level 2); advanced (level 3 – CII Certificate level); and higher (level 4 – CII Diploma level).
The Treasury's Insurance Growth Action Plan (IGAP) recognised the role apprenticeships will play in the future of our profession, and insurance was an early adopter of the government's shift to employers designing new apprenticeships – trailblazers.
The IGAP promised to double the number of technical apprenticeship starts over the next five years. Progress is being made towards this ambitious target as 2014 saw a 20% rise in starts on the previous year.
There are other positive indicators picked up by the CII's annual Skills Survey. Almost three quarters (74%) of employers are aware of the existence of insurance apprenticeships, the highest recorded level and up from under half (46%) in 2009.
More significantly, we have also witnessed a rise in employers willing to take on an apprentice. In 2011 that figure stood at 41%, last year it had risen to 51%.
To find out more about apprenticeships in insurance read the CII's guide to getting started.
Join the debate in our new LinkedIn specialist discussion forums