One year on from the floods that hit the UK, many small business remain vulnerable to the winter weather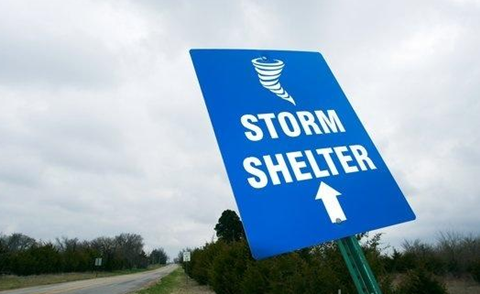 As the UK braces itself for more storms this winter, a survey has revealed that nearly half of the UK's small and medium-sized enterprises (SMEs) do not have adequate storm cover.
One year on from the floods that hit large parts of southern England, the poll of 1,000 SMEs found that more than half those questioned had been affected by storms over the past five years.
Underinsurance is worst in the East Midlands, where nearly two-thirds of businesses are unaware whether they are covered for damage from flood or wind, according to the research by Towergate.
Lacking a plan
It supports a study in December by the Federation of Small Businesses (FSB), which revealed that three out of five SMEs do not have a plan to deal with extreme weather events such as floods and snow.
"Last year had the wettest winter on record and 3,200 commercial properties were flooded in the UK," FSB national policy chairman Mike Cherry said.
"With such extreme weather events increasing, small businesses need all the help they can get to ensure they can operate whatever the weather."
As of October 2014, 60% of the 18,700 flood claims (residential and commercial) from last year's floods had been settled, according to the ABI.
It warned it could take 12-18 months to fully restore badly hit properties.
Meanwhile, PwC estimated that insurance claims would total £500m, while economic losses would total £630m.
Click here to read a larger version
H-band get Flood Re
In December, the Department for Environment, Food & Rural Affairs (Defra) announced that the highest tax band properties, so-called band H properties, would be included in the Flood Re scheme.
But it did not backtrack on its decision to exclude SMEs from the reinsurance pool, pointing to "insufficient evidence to justify government intervention in the provision of insurance cover for small businesses".
"Flood Re has been designed to cover the domestic rather than commercial sector," Defra said. "We recognise, however, the challenges that some small businesses could face in areas of high flood risk.
"We have committed to work with the ABI and other stakeholders to monitor the insurance market for SMEs and consider the issue with the industry if the situation were to change significantly."
Helping firms
FSB figures indicate that a third of small businesses do not have the right flood cover. "Firms need to be reassured that affordable flood insurance will be available," said Cherry.
"We want to make sure businesses are getting all the information, finance and support they need."
Join the debate at our Insurance Times Underwriting Forum on LinkedIn